Women's Equality Day is celebrated in the United States on August 26 every year, to mark the day when the Nineteenth Amendment was adopted.
In 1920, on this day, the Nineteenth Amendment to the United States Constitution was adopted, giving women the right to vote. Amendment XIX prohibits the states and the federal government from denying the right to vote to American citizens on the basis of sex.
On the 50th anniversary of the passing of the Nineteenth Amendment, the National Organisation for Women (NOW) had organized nationwide 'strike for equality'. Following the strike, Congresswoman Bella Abzug also known as Batteling Bella had introduced a resolution to designate August 26 as Women's Equality Day.
It was first celebrated in 1973, after Congress approved H.J. Res. 52, which stated, "the President is authorized and requested to issue a proclamation in commemoration of that day in 1920 on which the women in America were first guaranteed the right to vote".
MORE: Happy International Women's Day Wishes and Quotes
"Freedom cannot be achieved unless women have been emancipated from all kinds of oppression."

~ Nelson Mandela
I know I have the body but of a weak and feeble woman; but I have the heart and stomach of a king, and of a king of England too.

~ Elizabeth I
Men are irrelevant. Women are happy or unhappy, fulfilled or unfulfilled, and it has nothing to do with men.
"It was we, the people; not we, the white male citizens; nor yet we, the male citizens; but we, the whole people, who formed the Union. … Men, their rights, and nothing more; women, their rights, and nothing less."

Susan B. Anthony
MORE: 17 St. Patrick's Day Outfits for Women
"I measure the progress of a community by the degree of progress which women have achieved."

~B. R. Ambedkar
"Human rights are women's rights, and women's rights are human rights."

~Hillary Clinton
"We are struggling for a uniting word, but the good news is that we have a uniting movement."

~Emma Watson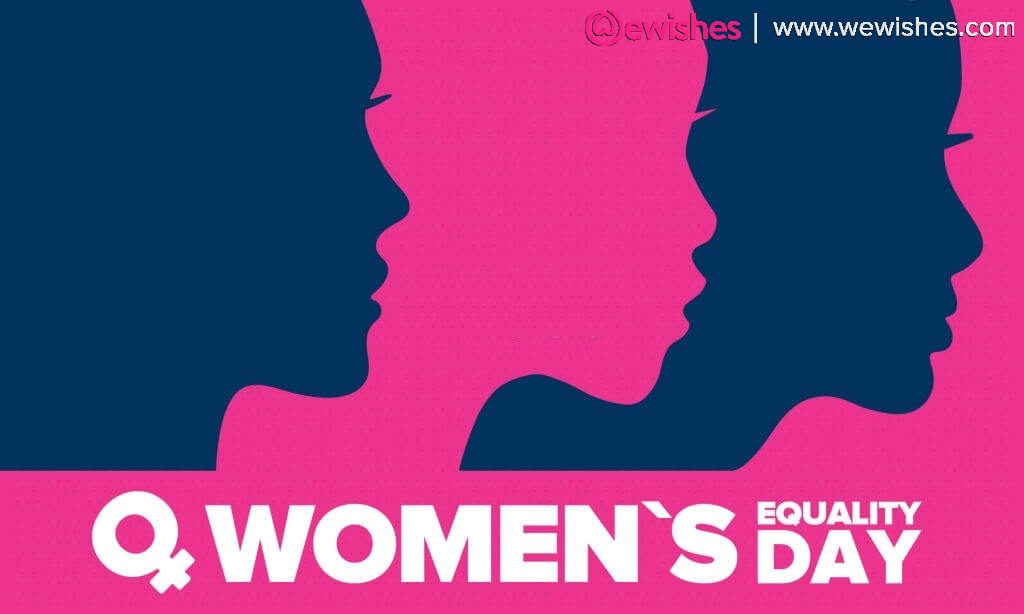 "How important it is for us to recognize and celebrate our heroes and she-roes!"

~Maya Angelou
Far away there in the sunshine are my highest aspirations. I may not reach them, but I can look up and see their beauty, believe in them, and try to follow where they lead.


~ Louisa May Alcott
You see a lot of smart guys with dumb women, but you hardly ever see a smart woman with a dumb guy.

~ Erica Jong
MORE: Happy Global Running Day Wishes, Quotes, Motivational Messages, Greetings, Images, Status
Men define intelligence, men define usefulness, men tell us what is beautiful, men even tell us what is womanly.

~Sally Kempton
Cautious, careful people always casting about to preserve their reputation or social standards never can bring about reform. Those who are really in earnest are willing to be anything or nothing in the world's estimation, and publicly and privately, in season and out, avow their sympathies with despised ideas and their advocates, and bear the consequences.


~ Susan B. Anthony
If you have any doubts that we live in a society controlled by men, try reading down the index of contributors to a volume of quotations, looking for women's names.

~ Elaine Gill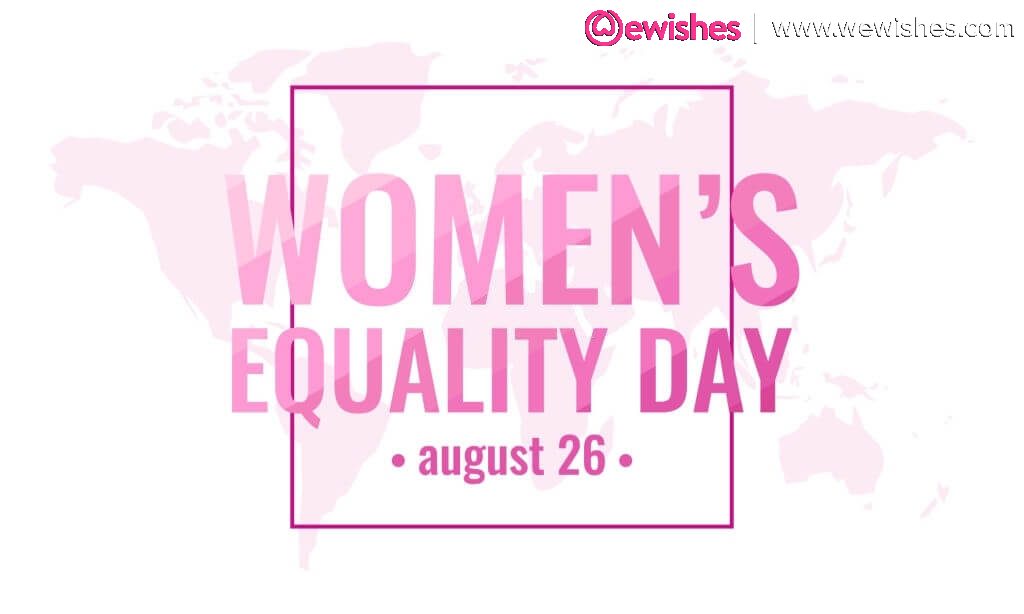 Now, we are becoming the men we wanted to marry.

~ Gloria Steinem
We haven't come a long way, we've come a short way. If we hadn't come a short way, no one would be calling us baby.

~Elizabeth Janeway
The day will come when men will recognize woman as his peer, not only at the fireside, but in councils of the nation. Then, and not until then, will there be the perfect comradeship, the ideal union between the sexes that shall result in the highest development of the race.

~ Susan B. Anthony
Because I am a woman, I must make unusual efforts to succeed. If I fail, no one will say, She doesn't have what it takes. They will say, "Women don't have what it takes.

~ Clare Boothe Luce
To be free is not to have the power to do anything you like; it is to be able to surpass the given toward an open future.

~ Simone de Beauvoir
I didn't want to be a boy, ever, but I was outraged that his height and intelligence were graces for him and gaucheries for me.

~Jane Rule
Every time we liberate a woman, we liberate a man.

~ Margaret Mead
Good girls go to heaven, bad girls go everywhere.

~ Helen Gurley Brown
Why is it that only girls stand on the sides of their feet? As if they're afraid to plant themselves?

~Barbara Kingsolver
I would like to say that the first time Adam had a chance he laid the blame on a woman.


~ Nancy Astor
If it is true that men are better than women because they are stronger, why aren't our sumo wrestlers in the government?

~ Kishida Toshiko
The most common way people give up their power is by thinking they don't have any.

~ Alice Walker
We've begun to raise daughters more like sons… but few have the courage to raise our sons more like our daughters.

~Gloria Steinem
For what is done or learned by one class of women becomes, by virtue of their common womanhood, the property of all women.
~ Elizabeth Blackwell
Why are women… so much more interesting to men than men are to women?

~ Virginia Woolf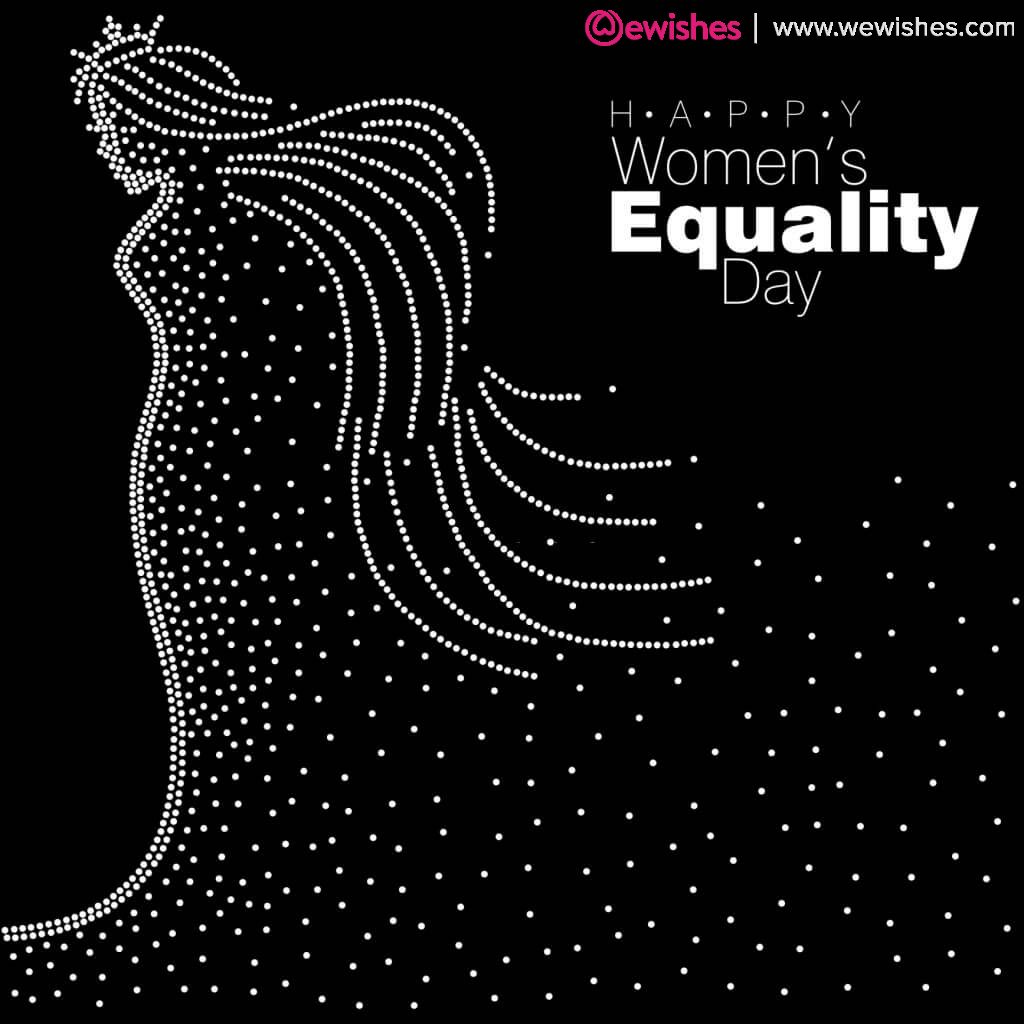 In politics, if you want anything said, ask a man. If you want anything done, ask a woman.

~ Margaret Thatcher
I'm afraid I'm not sufficiently inhibited about the things that other women are inhibited about for me.

~ Mary McCarthy
Women's Equality Day Instagram Story
Women's Equality Day Slogans
"Nothing will work unless you do"- Maya Angelor
Every mother is a working mother
Women get the last word in every argument. Anything a man says after that is the beginning of a new argument.
"I am woman phenomenal woman, that's me."- Maya Angelor
"I am a feminist because I believe in social change, equality and making society and the world a more equal place."- Chantal Partamian
"There is definitely a light at the end of the tunnel. And we are here for the long haul"- Hoda Elsadda
"The greatest threat to women is the growth and acceptance of a misogynistic, authoritarian and violent culture of militarism"-Amina Mama
Whatever women do they must do twice as well as men to be thought half as good. Luckily, this is not difficult.
Celebrating all of woman's achievements
Out of the kitchen and into the White House!
Empowering Women – Empowering Humanity
Women are as strong as men
Women's Equality Day: Poem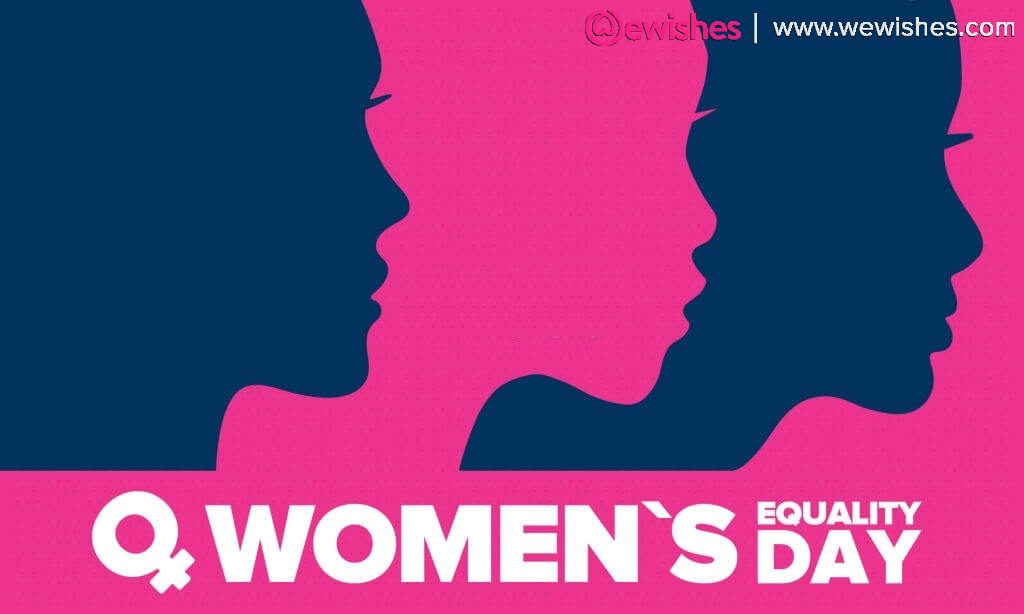 Equality and Vision
Self-respecting we stand,
Where once we did hunch over
With guilt, second-prize ribbons and a
Countertop lined with ingredients to cook.
We stand tall in the glow of securing the
Right to vote, as we step toward visions of
Our equality with the muscular forces –
Let's see the vision soon without wearing glasses,
Even within home walls where cameras do not go.
There is still work to do, as we strive for
Equal pay and we are haunted by the
Memories of physical and emotional abuse,
From past years, last months and this morning.
There are bodies that choose to chain us down.
We speak up louder with each day that passes,
Striving to reach a volume that cracks windows of
Disregard. We do not pass on opportunities to
Honor and represent the women who
Have brought us to the path we travel today.
We thank these women, we step into their footprints, and
We stretch the size of their shoes a little more with
Each day that passes.
I hope that we honor them well.
by Christy Birmingham