Are you in need of some Monday motivation?
If you're perhaps tired, unmotivated and just reluctant to do anything and want a few more days of weekend right now then I have something that can help you.
I've put together the most Monday motivational quotes I've ever come across to give you a boost of inspiration as you start your Monday and week and maybe help you to find a change in perspective.
That's the first part of this post.
I've used the most to overcome my own Monday blues and reluctance and to get my week off to a good and motivating start.
Monday Motivational Quotes
M.O.N.D.A.Y
"Maybe this day is not
One of your favorites. But
Never forget that every
Day you wake up is an
Amazing gift and it's up to
You to make it count."
Hi Monday. We meet again.
"If you miss Mondays, you are missing 1/7 of your life."
"Life offers so many great choices, all you have to do is to see them."
– Unknown
"Mindful Monday Humans, May your coffee kick in before reality does."
"If you can survive Monday's, you can thrive on the rest of the week."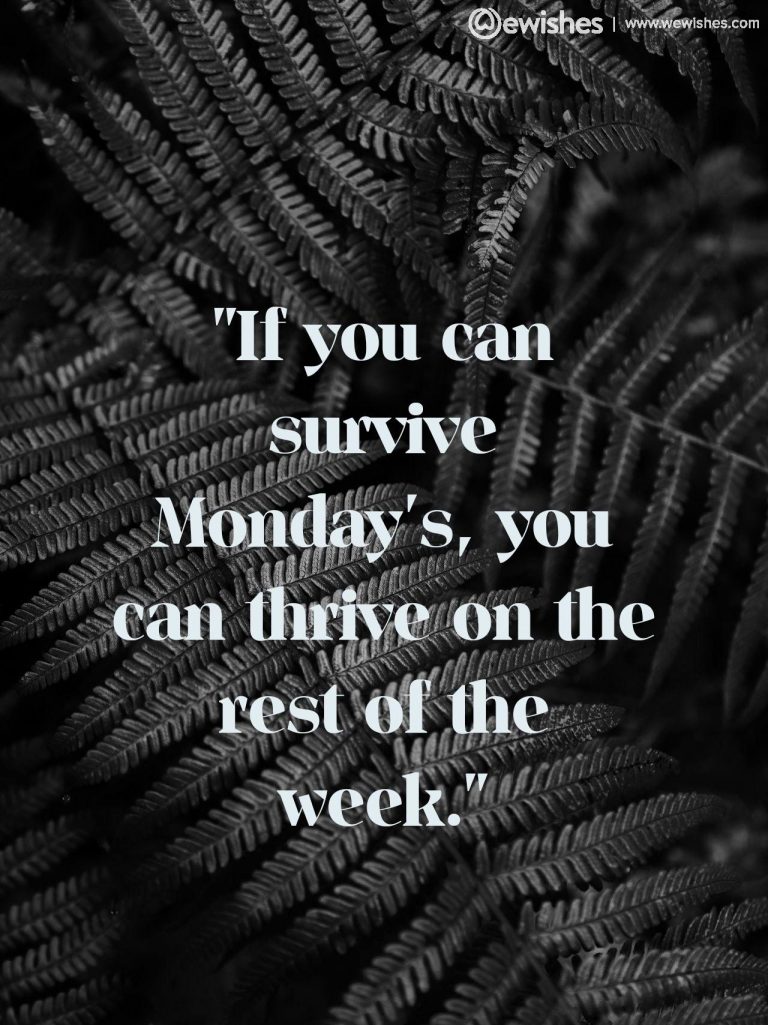 "People rarely succeed unless they have fun in what they are doing."
– Dale Carnegie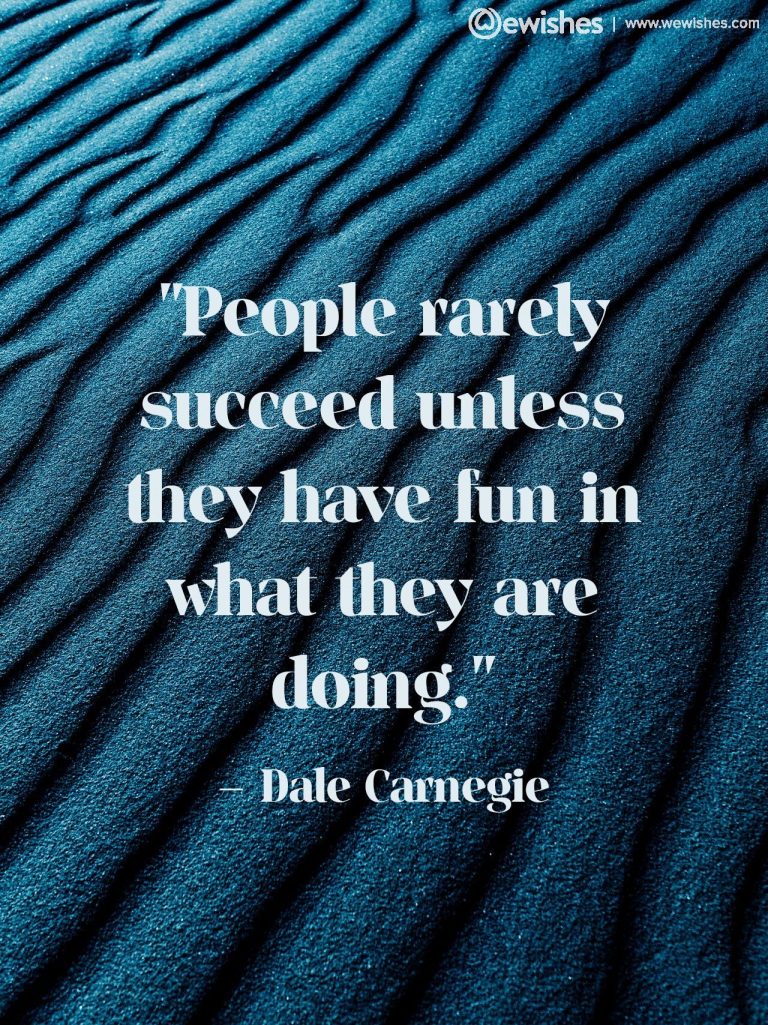 "The worst Monday is the one that gets wasted for nothing."
"Monday's are dress rehearsals for the New Year."
"A little progress each day adds up to significant results."
"Don't be pushed by your problems. Be led by your dreams".
– Ralph Waldo Emerson
"Be thankful for what you have, and you'll end up having more."
– Oprah Winfrey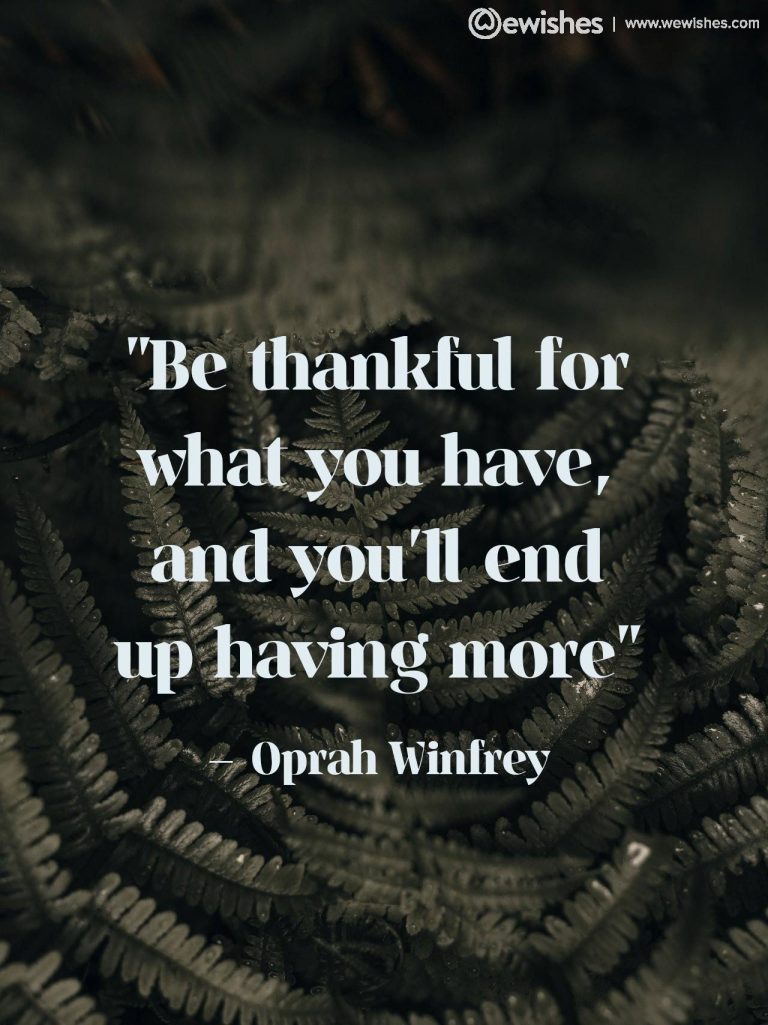 "Everything's a risk. Not doing anything is a risk. It's up to you."
–Nicola Yoon
"Even if you're on the right track, you'll get run over if you just sit there."
–Will Rogers
Keep your face to the sunshine and you can never see the shadow.
– Helen Keller
"You don't need a New Year to make a change. All you need is a Monday."
Morning Quotes On Taking Action
Morning Quotes On Overcoming Fear
"A person who never made a mistake never tried anything new."
– Albert Einstein
"Don't worry about failure. You only have to get it right once."
– Sheryl Sandberg
"The biggest risk is not taking any risk."
– Mark Zuckerberg
"Success doesn't come from what you do occasionally. It comes from what you do consistently."
"It is in your moments of decision that your destiny is shaped."
– Tony Robbins
Morning Quotes On Mindset
"We become what we think about most of the time."
– Earl Nightingale.
"Ignore the boos. They usually come from the cheap seats."
"Winners focus on winning. Losers focus on winners."
"It's not who you are that holds you back, it's who you think you're not."
"Never give up on a dream just because of the time it will take to accomplish. The time will pass anyway."
"Failure is a bruise, not a tattoo."
– Jon Sinclair
"Formal education will make you a living; self-education will make you a fortune."
– Jim Rohn
Read Also: Happy International Yoga Day Quotes
Morning Quotes On Hard Work
Work hard in silence; let your success be your noise.
"I find that the harder I work, the more luck I seem to have."
– Thomas Jefferson
"Work like there is someone working 24 hours a day to take it all away from you."
– Mark Cuban
"Do what you have to do until you can do what you want to do."
– Oprah Winfrey
"People who say it cannot be done should not interrupt those who are doing it."
"The hard work puts you where the good luck can find you."
Read Also: Inventive Ways For Presenting It A Perfect Birthday Celebration
Morning Quotes On Positivity
"You didn't come this far to only come this far."
"Go 24 hours without complaining and watch how your life starts to change."
"A negative mind will never give you a positive life."
"One year equals 365 opportunities."
"The grass is greener where you water it."
"Believe you can and you're halfway there."
Read Also: World Blood Donor Day Quotes
Monday Motivation Quotes To Boost Your Spirits
"The man who removes a mountain begins by carrying away small stones." – Chinese Proverb
"If opportunity doesn't knock, build a door." – Milton Berle
"We must accept finite disappointment, but we must never lose infinite hope." – Martin Luther King Jr.
"You can't wait for inspiration. You have to go after it with a club." – Jack London
"Out of difficulties grow miracles." – Jean de la Bruyere
"The more you talk about negative things in your life, the more you call them in. Speak victory not defeat." – Joel Osteen
"I have learned over the years that when one's mind is made up, this diminishes fear." – Rosa Parks
"A peacock that rests on his feathers is just another turkey." – Dolly Parton
"You must learn from the mistakes of others. You can't possibly live long enough to make them all yourself." – Sam Levenson
"Be patient with yourself. Self-growth is tender; it's holy ground. There's no greater investment." —Stephen Covey