Wednesday, August 19th, 2021
World Photography Day is an annual, worldwide celebration of the art, craft, science, and history of photography. The next World Photography Day will take place on Wednesday, August 19th, 2021. Be sure to share your best photos on social media and tag using #WorldPhotographyDay.
WorldPhotographyDay is currently accepting submissions for photos to be featured on our site, for the world to appreciate!
Importance of World Photography Day
The importance of World Photography Day is to create awareness, share ideas and encourage individuals in this field. The people with the passion for photography garner attention on the creativity that captivates so many moments for us to cherish lifelong. The day doesn't only recall the one who has contributed in the field but also motivates the future generation to explore their skills.
---
Here are some World Photography Day wishes and quotes:
"Indulging in Photography is like having a love affair with life."
"Photography takes an instant from a time frame and alters life by holding it still."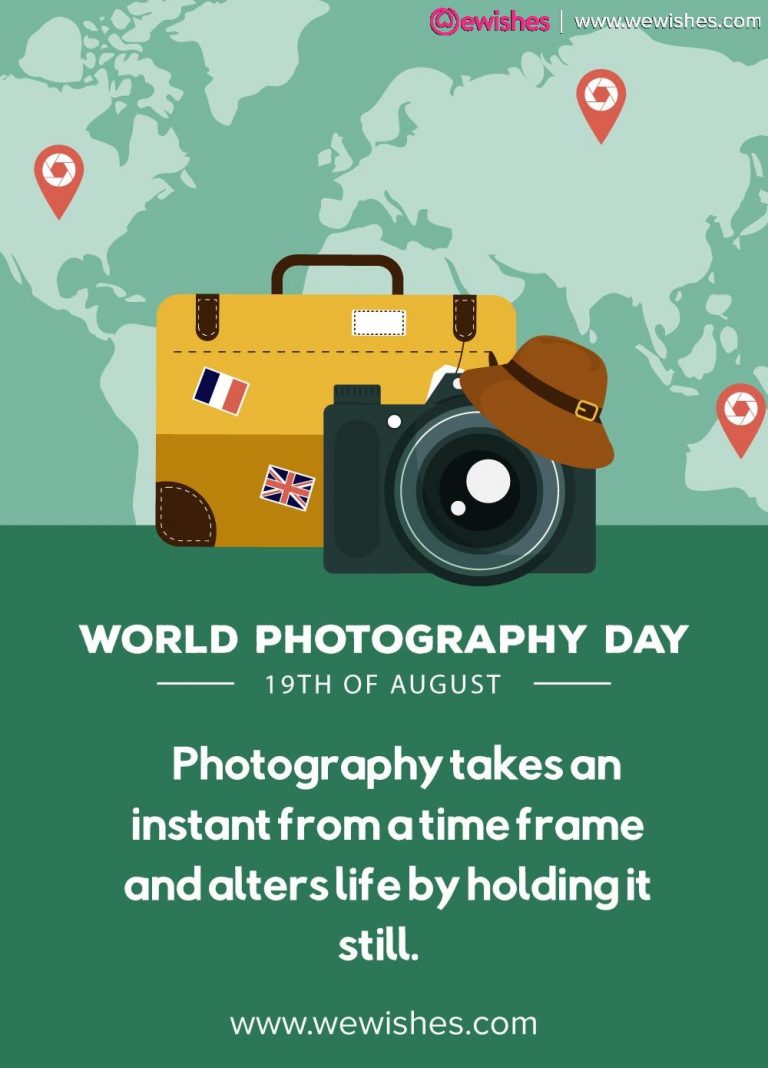 "A photograph is the pause button of life."
"The best thing about photographs is that it never changes, even when the people in it do."
"Photography is a pretty simple skill, just reacting to what you see and click a lot of pictures."
"The favorite photograph of mine is the one which I'm going to take tomorrow."
"Life is like photographs; you need the negatives to develop."
"Character, like a negative of a photograph, develops in darkness."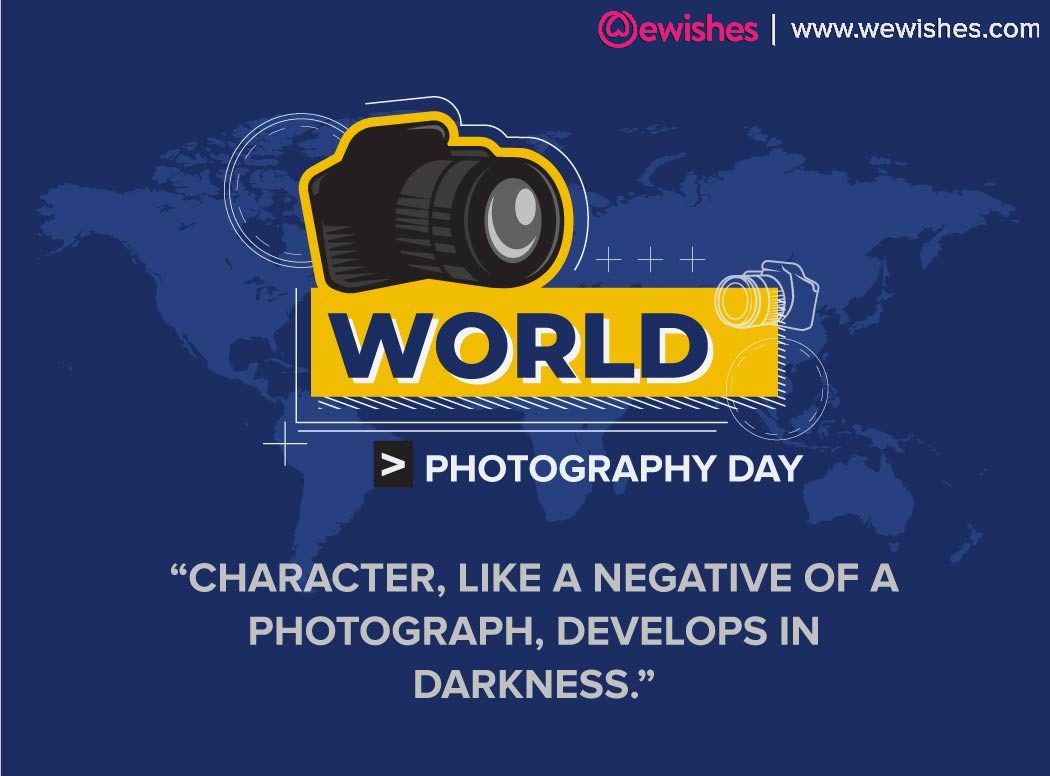 "Our lives are shaped by the urgent need to wander and observe, and our camera is our passport."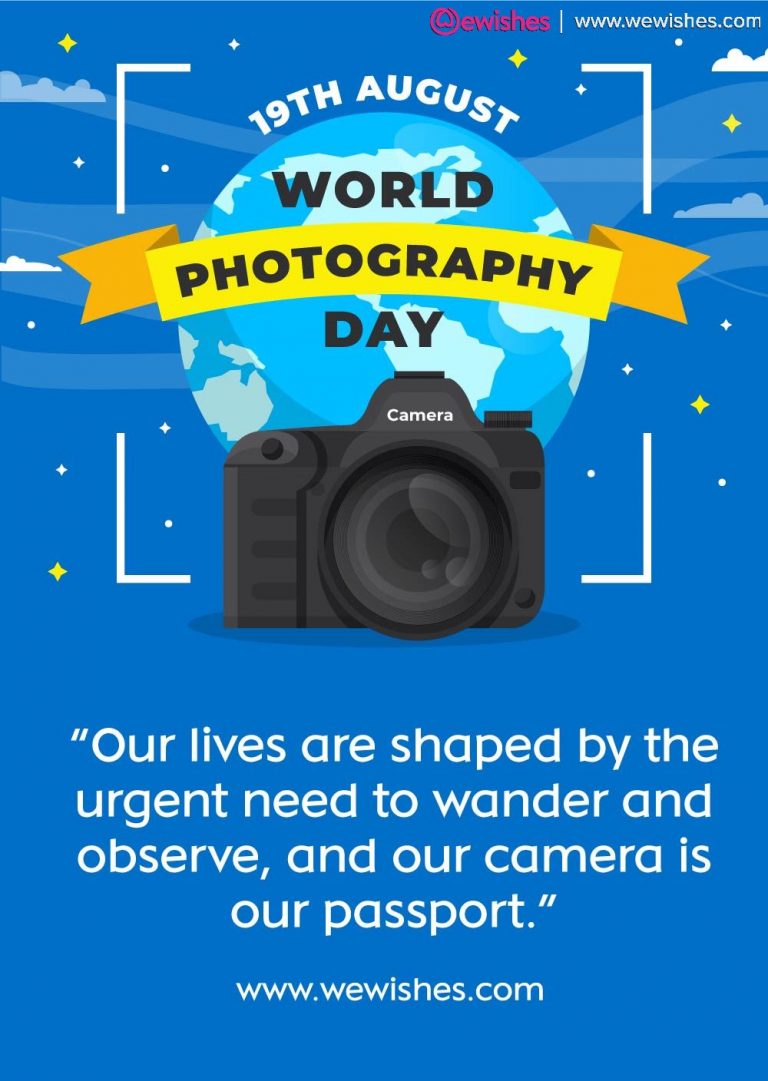 "I like to photograph anyone before they get to know about their best angles."
"You don't take a photograph, you make it."
"Walk. Look. See. Stop. Photograph."
"When I have a camera in my hand, I know no fear."
"A photograph is a secret about other secrets, the more it tells, the less we know."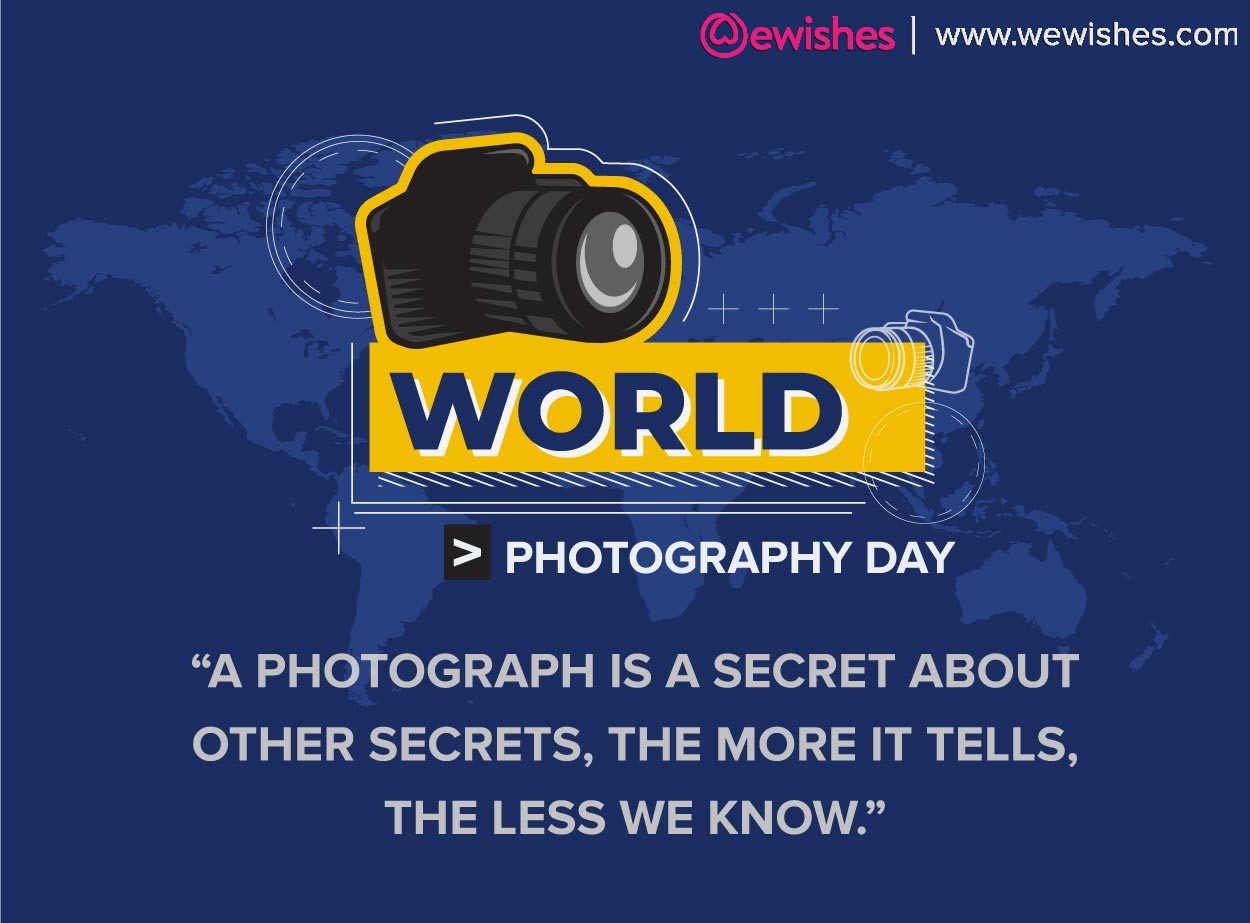 "Only photograph what you love, the world will be a beautiful place to live."
"The best way to express our feelings is with a photograph. Happy World Photography Day!"
"When I have a camera in my hand, I know no fear."
"A photograph is a secret about other secrets, the more it tells, the less we know."
"Only photograph what you love, the world will be a beautiful place to live."
---
---