Have you ever wonder why we celebrate the international friendship day? Why we need a special day to celebrate with the friends? Well, when you meet someone in your life and feel the special connection you wanted to hold them in your life for forever. And that person becomes your friend for the life or friends forever. We wish you to celebrate that special bond on this beautiful day where all express the importance of friendship to their friends and wishes happy friendship day.
Friend means everything to us!
Friends are the life, friends are those whom we can express everything; friends are those who are always with us in our happy and sad moments, friends means everything in your life. Just only one special day to express the feelings about the friends is not enough but we celebrate the friendship day at the fullest by enjoying with the friends, tying the band on the hands, eating chocolates, cutting cakes and etc… We want to feel our friend very special on this special occasion. Friends are not only meant to be share the happiness they are also very fruitful to heal you from your bad times and bring smile on the face.
Significance of International friendship day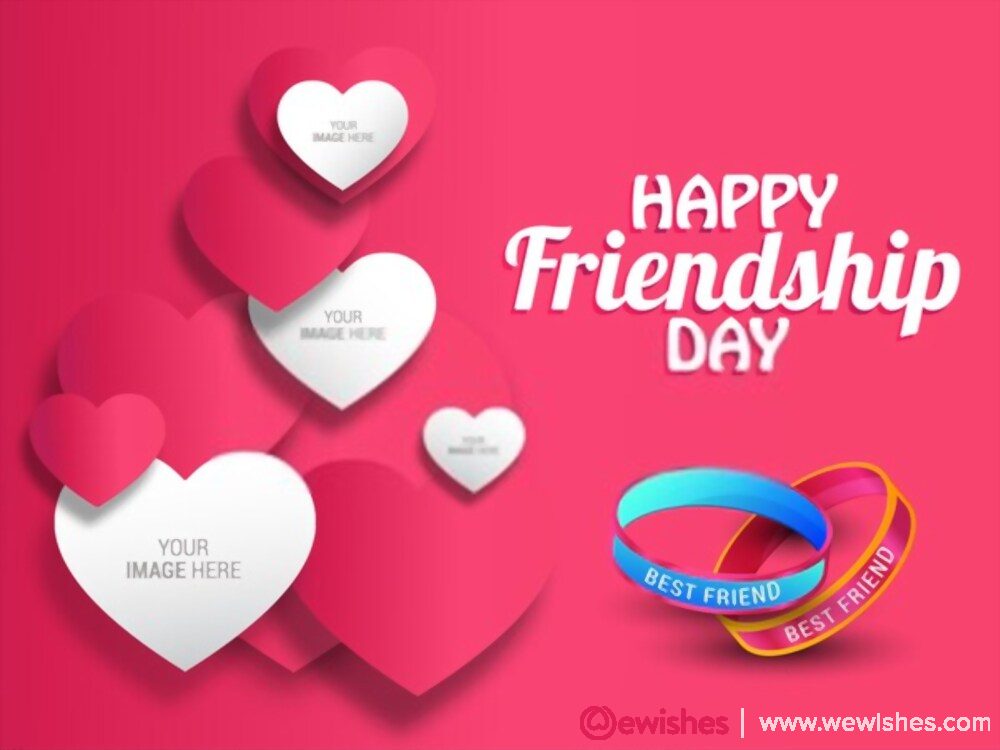 Back at 1958 the first International friendship day was proposed and celebrated, and from that year to now every year we celebrate it. The organizations, groups, etc… hold various events and cultural events in the city or at the public places to spread the happiness and the language of love and friendship.
Friendship always need the second language to express and that language is called the language of love and togetherness. Friendship always teaches us to be together for life in every moment and sharing is caring, these are two lessons we learn in the relation like Friendship.
To mark this wonderful and special occasion of friends we wish you a happy friendship day with some of these beautiful quotes.
Friends meant to world for us!
A loyal friend is always a friend for life.
A partner like friend is the best gift you can ever have in your life.
Friend Means:
F: Free from all formalities
R: Right to say anything
I: Ideal companion
E: Either good or bad
N: No sorry no thanks
D: Dear to dearest one
International Friendship Day Quotes:
"Your friend is the man who knows all about you, and still likes you."-Elbert Hubard
"True friendship is like sound health; the value of it is seldom known until it be lost."-Charles Caleb Colton
"Each friend represents a world in us, a world possibly not born until they arrive, and it is only by this meeting that a new world is born."-Anais Nin
"My friends are my estate."-Emily Dickinso
"A real friend is one who walks in when the rest of the world walks out."-Walter Winchell
"A friend is someone who is there for you when he'd rather be anywhere else."-Len Wein
"A friend is someone who knows the song in your heart, and can sing it back to you when you have forgotten the words."-Unknown
"Don't walk in front of me, I may not follow.
Don't walk behind me, I may not lead.
Walk beside me and be my
friend."- Albert Camus (also attributed to Maimonidies).
"A friend is one who believes in you when you have ceased to believe in yourself."-Unknow
"A hug is worth a thousand words. A friend is worth more."-Unknown
"Everyone is a friend, until they prove otherwise."-Unknown
"Every person is a new door to a different world."- Movie "Six Degrees of Seperatio"
"It takes a long time to grow an old friend."-John Leonard
"I get by with a little help from my friends."-John Lennon
"Anybody can sympathise with the sufferings of a friend, but it requires a very fine nature to sympathise with a friend's success."-Oscar Wilde
"Two may talk together under the same roof for many years, yet never really meet; and two others at first speech are old friends."-Mary Catherwood
"Friendship is unnecessary, like philosophy, like art… It has no survival value; rather is one of those things that give value to survival."-C. S. Lewis.
"I might give my life for my friend, but he had better not ask me to do up a parcel."-Logan Pearsall Smith
"Friends are the most important ingredient in this recipe of life."- Unknown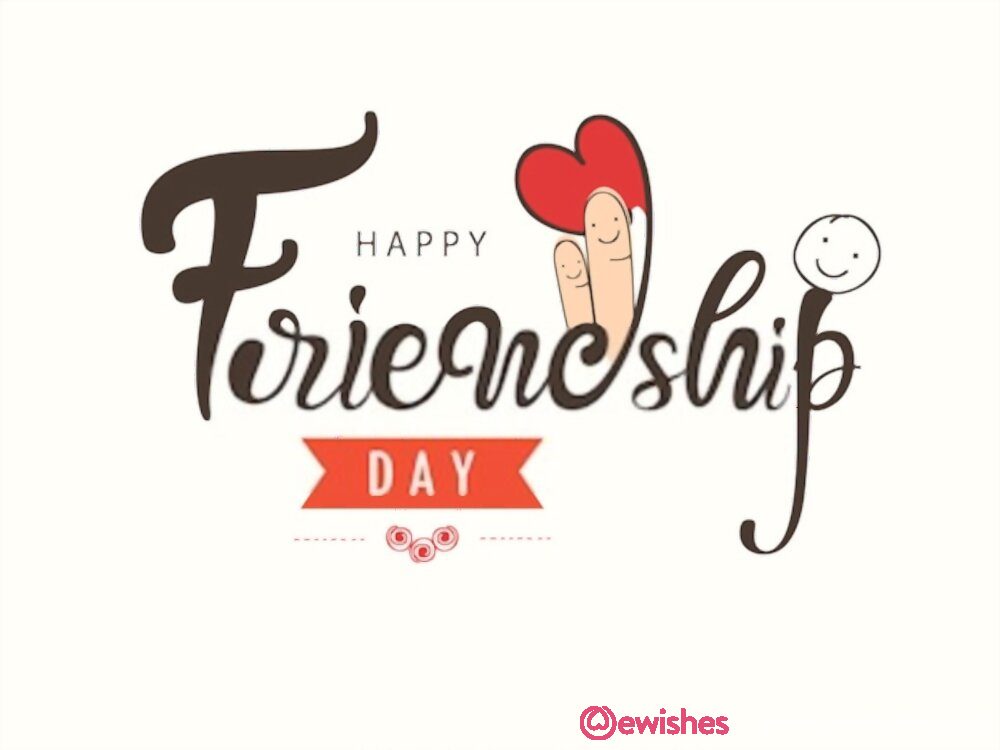 "The better part of one's life consists of his friendships."-Abraham Lincoln
"The love of my life is the love between friends."-Unknown
"One's best friend is oneself."-Unknown
"A Friend is someone who knows all about you and loves you anyway!!!"-Unknown
"To be depressed is to be lonely; to have a friend is to be happy…"-Guido
"Friendship is like a perennial river which flows forever. It may change it's path but will never ever dry up."-Pinaki Prasad Mohanty
"My best friend is the one who brings out the best in me."-Henry Ford
"Love is the only force capable of transforming an enemy into a friend."-Martin Luther King, Jr.
"There is nothing on this earth more to be prized than true friendship."-Thomas Aquina
"One of the most beautiful qualities of true friendship is to understand and to be understood."-Lucius Annaeus Seneca
"The greatest gift of life is friendship, and I have received it."-Hubert H. Humphrey
"Walking with a friend in the dark is better than walking alone in the light."-Helen Keller
"Things are never quite as scary when you've got a best friend."-Bill Watterson
"Friendship… is not something you learn in school. But if you haven't learned the meaning of friendship, you really haven't learned anything."-Muhammad Ali
International Friendship Day Messages:
Funny International Friendship Day Quotes:
A best friend is someone who feels that you're a good egg, but possibly slightly cracked one. – Bernard Meltzer

Lots of people want to ride with you in the limo, but what you want is someone who will take the bus with you when the limo breaks down. – Oprah Winfrey

Never let your best friends get lonely… keep disturbing them.

Friends are people who know you really well and like you anyway. – Greg Tamblyn

When I say I won't tell anybody, my best friend doesn't count.

You don't have to be crazy to be my best friend… I'll train you.

What you do not want done to yourself, do not do to others. – Confucius

Friends are the bacon bits in the salad bowl of life.

My imaginary friend thinks he has problems.

It's the friends you can call up at 4 a.m. that matter. – Marlene Dietrich

Tis the privilege of friendship to talk nonsense, and to have her nonsense respected. – Charles Lamb

We are going to be best friends forever… besides you already know too much