World Disability Day aims at increasing public awareness, understanding and accepting people with disability and celebrating their achievements and contributions.
International Day of persons with 'Disabilities' has been annually observed 3 December globally. Theme of 2021 is " Leadership and participation of persons with disabilities: towards an inclusive, accessible and sustainable post Covid-19 world by, fir and with persons with disabilities."
The observance of the day focuses to increase awareness of persons with disabilities in every aspect of poltical, social, economic and cultural life. Initially it was proclaimed 1992 by U.N. General Assembly.
Also Read: World Toilet Day Quotes: Poster, Messages & Greetings
Theme focuses on empowerment of persons with disabilities for inclusive, equitable and sustainable development. According to the census of India 2011, there are 26.8 million people with disabilities in India who contribute 2021 percentage of total population.
Quotes About Disability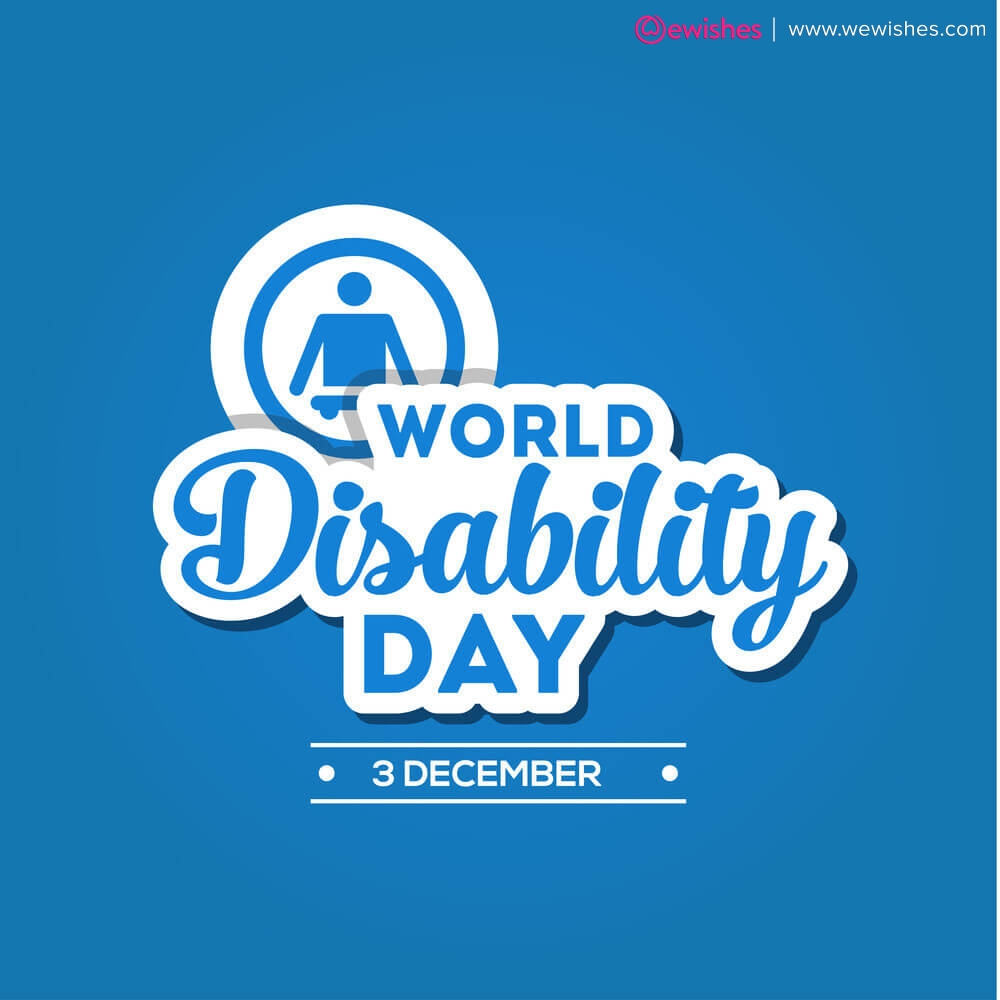 "It's the repetition of affirmations that leads to belief. And once that belief becomes a deep conviction, things begin to happen."
–Muhammad Ali
"Optimism is the faith that leads to achievement. Nothing can be done without hope and confidence."
―Helen Keller
"Your success and happiness lies in you. Resolve to keep happy, and your joy and you shall form an invincible host against difficulties."
–Helen Keller
"….What I learned was that these athletes were not disabled, they were super–abled. The Olympics is where heroes are made. The Paralympics is where heroes come."
― Joey Reiman
"I choose not to place 'DIS', in my ability."
― Robert M. Hensel
"Life is all about balance. Since I have only one leg, I understand that well."
― Sandy Fussell, Shaolin Tiger
"Hard things are put in our way, not to stop us, but to call out our courage and strength."
― Unknown
"I'm officially disabled, but I'm truly enabled because of my lack of limbs. My unique challenges have opened up unique opportunities to reach so many in need."
–Nick Vujicic
Also Read: Inspirational Science & Peace Quotes: World Science Day for Peace and Development
"I was slightly brain damaged at birth, and I want people like me to see that they shouldn't let a disability get in the way. I want to raise awareness – I want to turn my disability into ability."
―Susan Boyle
"I can't change the direction of the wind, but I can adjust my sails to always reach my destination."
–Jimmy Dean
"Believe you can and you're halfway there."
–Theodore Roosevelt
"Keep your face always toward the sunshine – and shadows will fall behind you."
–Walt Whitman
World Disability Day Poster
---