Leati Joseph Anoa'i, better known as Roman Reigns, was born on May 25, 1985, in Pensacola, Florida, USA. With his impressive in-ring skills and physical attributes, he garnered several nicknames such as Joe, The Big Dog, The Juggernaut, The Powerhouse, and The Guy. Roman Reigns rose to prominence when he, along with Seth Rollins and Dean Ambrose, formed the Shield in November 2012.
Prior to his wrestling career, Reigns pursued football. Although he didn't achieve great success in the sport, he eventually decided to retire from football and shift his focus to wrestling. He made a significant impact in WWE and quickly established himself as one of the top wrestlers on the WWE roster.
RELATED: Happy Birthday Roman Reigns: Wishes| Quotes| Wrestler Wiki| Biography| Career Struggle
Education
He did his schooling from Pensacola Catholic High School, Pensacola, Florida and Escambia High School, Escambia County, Florida. After completing his High School he went to Georgia Institute of Technology, Atlanta, Georgia and completed Majors in Management.
Career
Initially, Roman Reigns aspired to pursue a career as a professional football player. In May 2007, he signed with the Minnesota Vikings in the NFL. However, his time with the team was short-lived as he was released later that month. Subsequently, in August, Reigns joined the Jacksonville Jaguars, but his stint with them lasted only a week before he was released once again. Determined to continue his athletic journey, he played a season in the Canadian Football League (CFL) for the Edmonton Eskimos during the 2008-2009 season. Eventually, Reigns made the decision to retire from football in order to fully dedicate himself to the world of wrestling.
Roman Reigns in his youth playing football
In 2010, Roman Reigns embarked on his professional wrestling journey by signing a developmental contract with WWE. He was initially assigned to Florida Championship Wrestling (FCW), where he adopted the ring name "Leakee." Reigns made his FCW debut but unfortunately suffered a loss to Richie Steamboat. However, he quickly rebounded and secured his first victory against Fahd Rakman.
In 2012, FCW underwent a rebranding and became NXT, WWE's developmental territory. It was during this transition that Roman Reigns decided to adopt his iconic ring name. His singles career in NXT was relatively brief, consisting of only three matches. However, his impressive performances caught the attention of WWE decision-makers, leading to his call-up to the main roster as part of a formidable faction known as "The Shield."
The year 2012 marked an unforgettable moment in Roman Reigns' career as "The Shield" made an astonishing debut on the WWE main roster. During the Survivor Series pay-per-view event, they shocked the audience by launching a ruthless attack on Ryback and John Cena, effectively assisting CM Punk in retaining the WWE Championship. This bold and impactful introduction firmly established Reigns and his Shield teammates as dominant forces within WWE.
Facing all the hardships in life and turning out into a star, Reigns proved to be a great personality. I really hope you are inspired by this man. So let's have a look at these Roman Reigns Quotes.
Roman Reigns Quotes–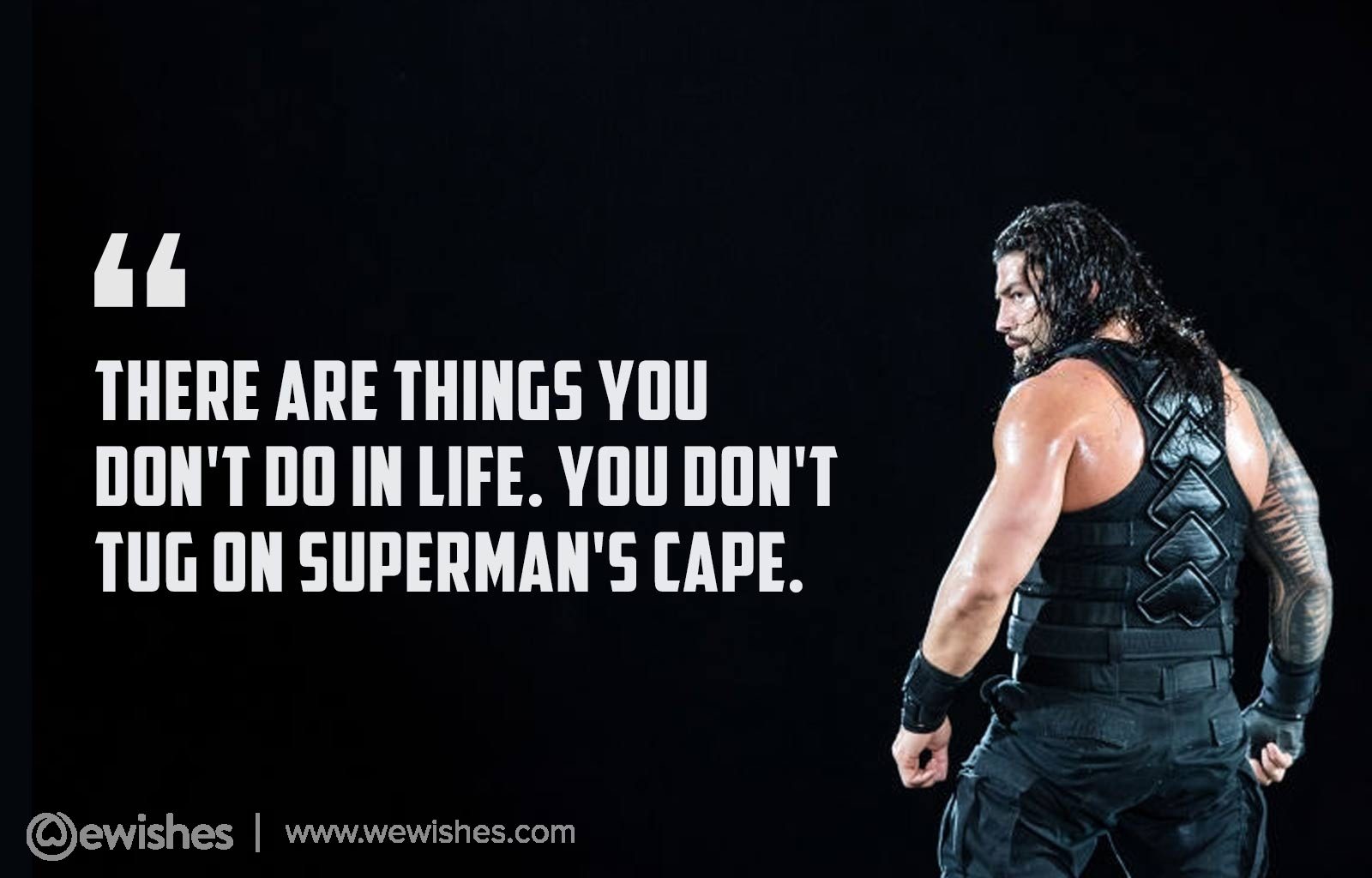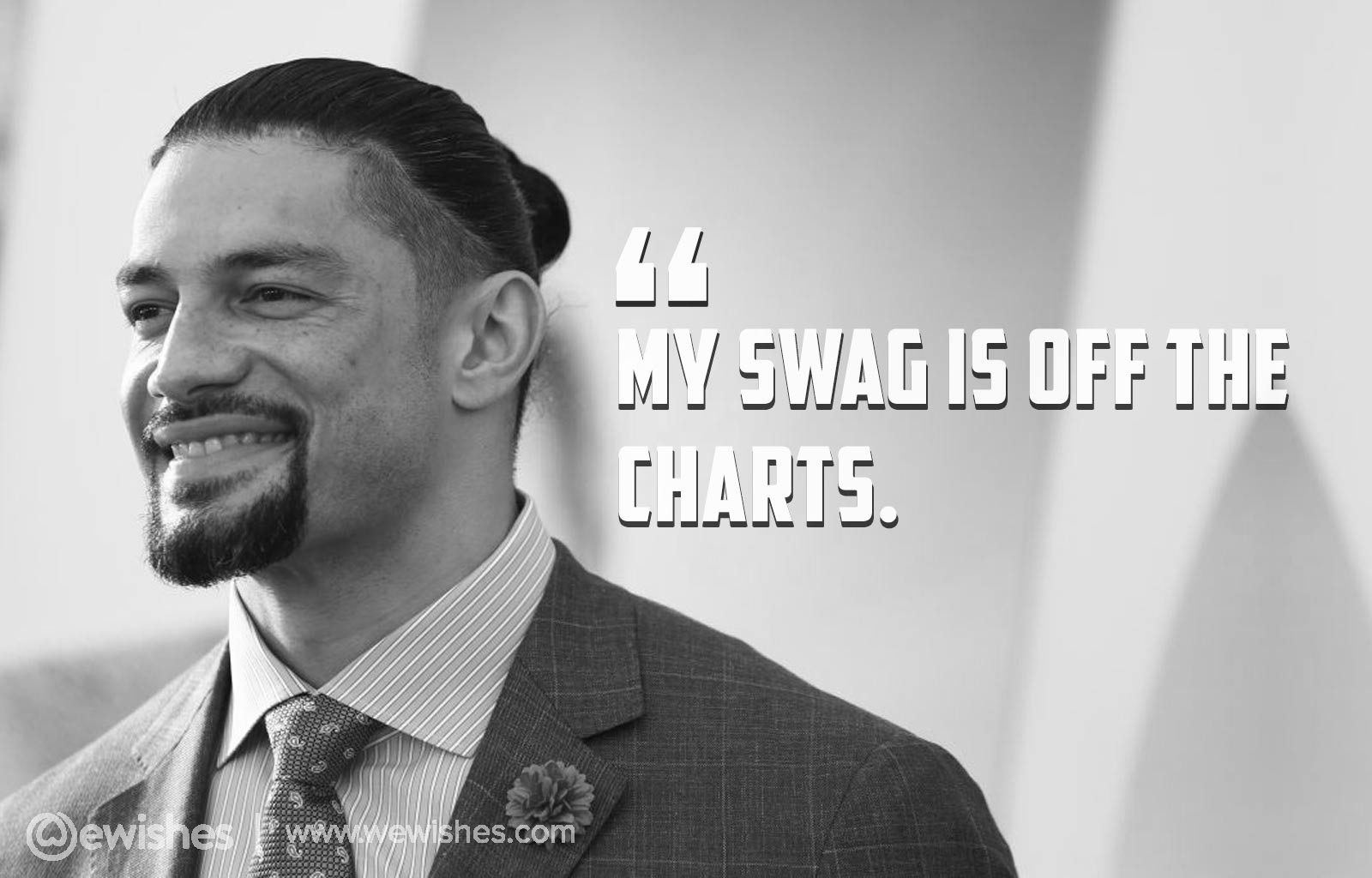 Roman Reigns Birthday Wishes–
If you want to wish to your favorite Roman reigns Happy Birthday, it is not easy to choose the right words for them. To wish your celebrity a happy birthday is the biggest dream for everyone. Roman Reigns Birthday Wishes give you best words for wishing them Happy Birthday.
Happy birthday to the living legend, you blessed to be born in an era to witness your talent and immense contribution to the world of entertainment.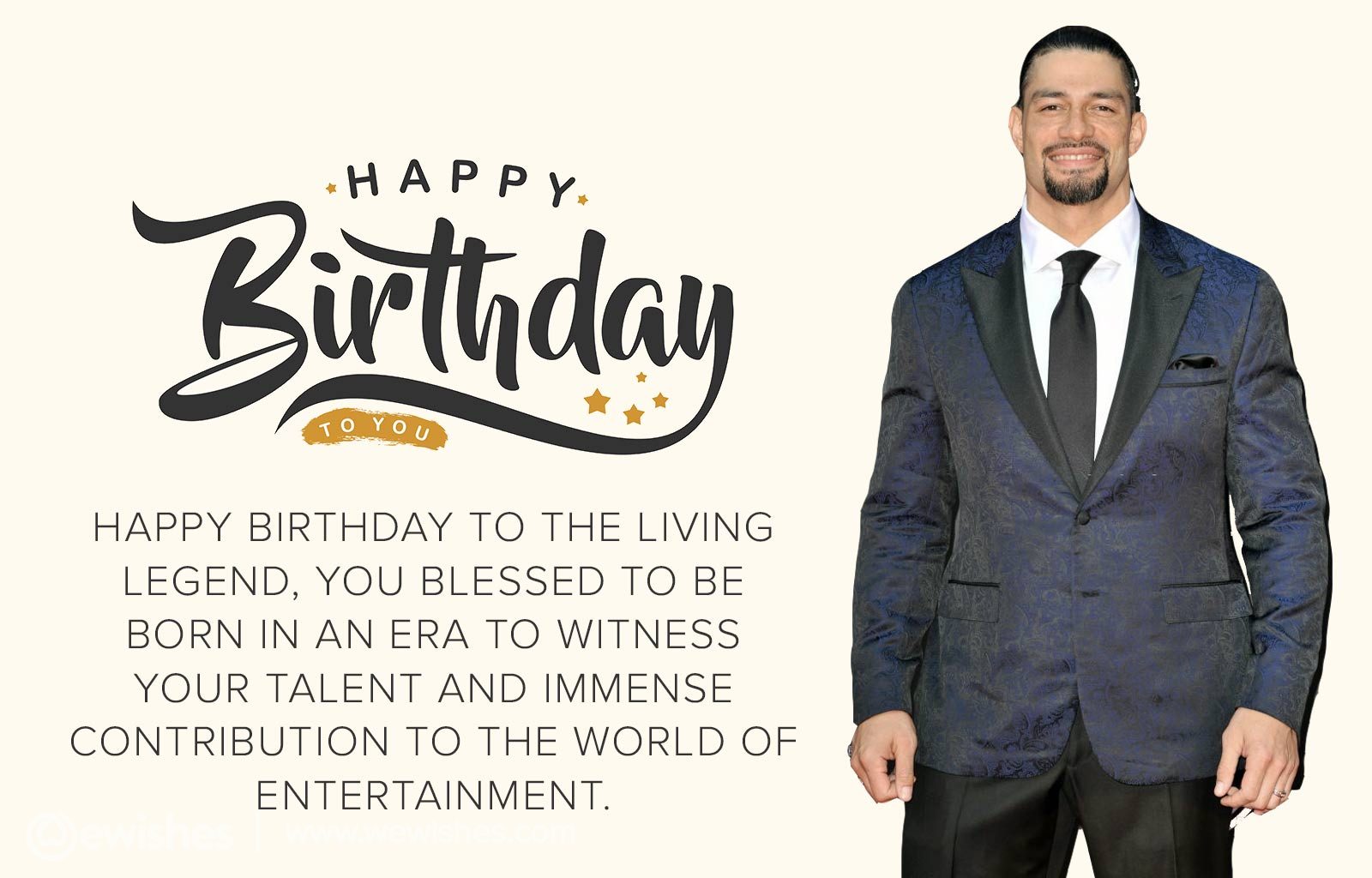 Birthday cheers and warm wishes to an amazing human being.
I wish you to have a wonderful time on your Day!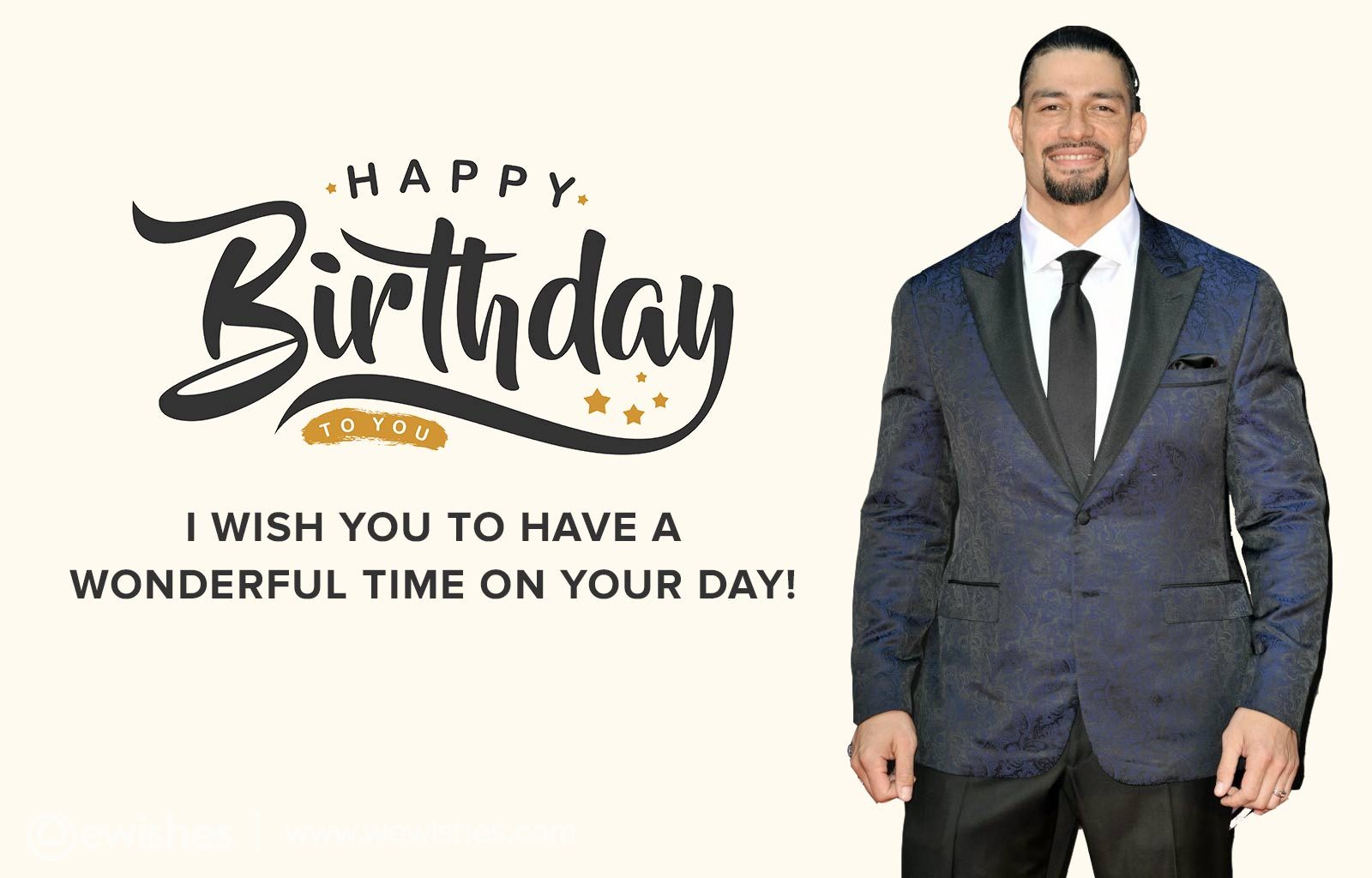 May God always stands behind you. You are such a great legend icon for our country as well as the entire world.
Favourite Things
His favourite food is Barbacoa.
He likes to drink Monster Energy.
He has always been a big WWE fan and Bret Hart is his favourite all-time WWE wrestler.
He is a Pierce Brosnan fan and loves watching his movies.
Leonardo DiCaprio's Wolf of Wall Street is his favourite movie.
He is a big fan of the Green Bay Packers football team.
He loves dining in the Chipotle restaurant.
His favourite destination to visit is Australia.