Does the day mark your engagement, the date you moved in with your spouse, or the wedding? It's important to celebrate. Get the most romantic flowers, and keep your day with happiness. Every milestone counts in your relationship. Are you receiving love and enjoying the relationship? You will see days pass so fast that you may write them a letter and offer a gift.  
 It is honorable to take time and think about what would make your partner feel good. During the celebration of a year together, romantic flowers are right to warm your partner's heart. Perhaps they want handwritten message with words that reflect those feeling, so is good. You could also include your memorable moments for the period you have been together. But never forget to add romantic flowers on top.
Are your friends and family celebrating the anniversary? You may not wish to send your wishes. But it's good to share an anecdote about the cherished moments with them. It could be a funny story on how they met their significant other, a road trip, or something else. You need to do is write and send something useful to your partner. It would be nice if you are sending the cards with romantic flowers. 
You will never go wrong with romantic flowers for your loved one. They will help" brighten the mood of every occasion and send a positive message to the recipient. So which are the best romantic flowers to gift your partner during your celebration?
Here are the best-suited flowers that you can use to celebrate your loved ones during their year day celebration
Rose flowers
These are unique romantic flowers that signify love. You can use them in many instances, like for the wedding celebration. This type of flower seeks to remind a couple of the day they went down the aisle. It also shows the love between you and your partner, and how you have stayed for several years in your marriage is worth celebrating.
It is fantastic giving these romantic flowers with a handwritten card. Ensure the card contains a sweet message to the couple or your partner. Red roses are memorable messages of love stories.
Roses are the most revered flowers in the world. It has celebrated in equal measures. To be precise, red roses have a long history of love and appreciation.
Sunflowers
These are tall flowers that have a favorite yellow color. You can identify with these round yellow flowers with ease. They have bright colored petals that bring a joyful moment to the recipient during the celebration. The flowers resemble the sun, and they always turn to face the sun with so much glow. It could be the wish you have for your partner during this special day.
Another message it sends across is warmth and adoration message. Besides that, it is a flower believed to mean longevity since they live longer with their charming look. What another flower could be the best fit for anniversary flowers better than the sunflowers? They are the best romantic flowers to offer your loved ones.
Stargazer lilies
These are the floral celebrity flowers that signify dramatic, bold, and beautiful. They are pleasing to the eyes the least to say. Their scents bring a magical feeling to the recipient and the surrounding when they are fresh. It is a flower that you will admire looking at any moment. To make it appear more impressive, it is arranged together with other complementary flowers on many occasions. It will surely impress the recipient. It is the best flower to tell your loved one that you love them.
Tulips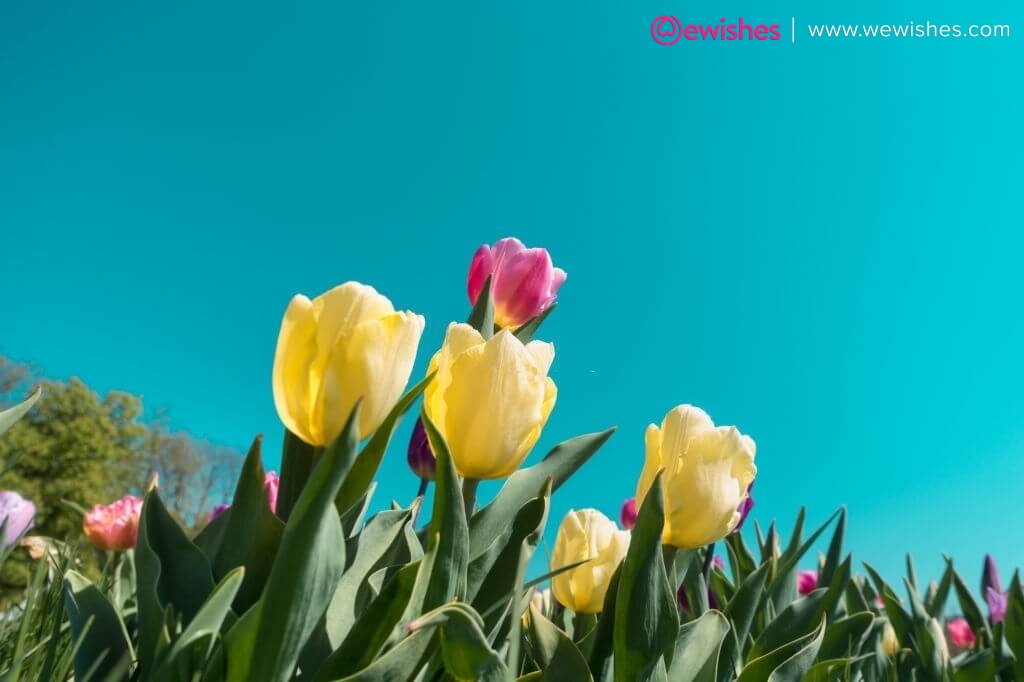 It is one of the most romantic flowers best suited for a gift that represents true perfect love. It has meant for couples commemorating their wedding anniversary. It is a reminder to your spouse of how your marriage has been beautiful—and promising each other how the two of you will work hard to see the love blossom.
Orchids
These flowers are also another beautiful gift that you should consider. It conveys a great message to the recipient during their celebration. They have got an exotic look that depicts delicate beauty that represents a great impression. Being a unique flower, we have found that this orchid flower is a good choice in honoring. It conveys a rare couple's message, a rare event that has surpassed all the trials and sufferings to the beautiful life. Orchids are among the best romantic flowers to gift someone you love.
Alstroemeria
These are also known as Peruvian lilies. They look like the little version of the many lily varieties that has cute qualities. The good thing about these flowers is that they deliver a message of true friendship. They are also a sign of devotion to your choice; you can send this particular flower to a true friend. It can be celebrating the important events of any kind. The flower will hint them that you are indeed a true friend who is there for them. These flowers come in different colors, and it is useful if you select a gift of his favorite color.
Conclusion
Have you been confused about what kind of flower to gift friends or family during their celebration? The above flowers ate a list of the best flowers. Choose romantic flowers that best suit your recipient. There is a variety from which you can select.
---