World Animal Day is observed annually on October 4. It is an international day of action for animal rights and welfare. World animal day is now growing into a global event uniting animal protection movement and making the world a better place for the animals. On social media many activists, political leaders and ecologist poured their love for animal by sharing pictures and thoughtful quotes. The theme of World Wildlife Day 2020 is 'Sustaining All life on Earth'.
History and Significance-
World Animal Day was first celebrated in 1925 Germany. A proposal to observe the date globally was agreed upon 1931. The memorable date 4 October can be linked to the death of Francis of Assisi who was patron saint of ecology. According to legend of Francis of Assisi was able to talk to animals and even tames a wolf. Everyone must raise their voice for the animals who can't speak for themselves.
CITES convention and Endangered Species of Animals-
CITES is a multilateral treaty to protect endangered animals and plants. It was formatted in 1973 and entered in force in 1975. The motto of the day also survive to great endangered animal species according to CITES. Famous animal endangered species-
Orangutan- Malaysian for 'Person of the forest.'
Tasmanian Devil
Gorilla
Snow leopard
Sea Otter
Asian Elephant
Giant panda
Tiger
Activities to Contribute to Save Animal-
Attend local events.
You can encourage people to save animals by endangered species portrait and slogans.
Utilize the power by social media.
Serve as a volunteer and donate some money for animal's NGO.
Adopt endangered species as a pet.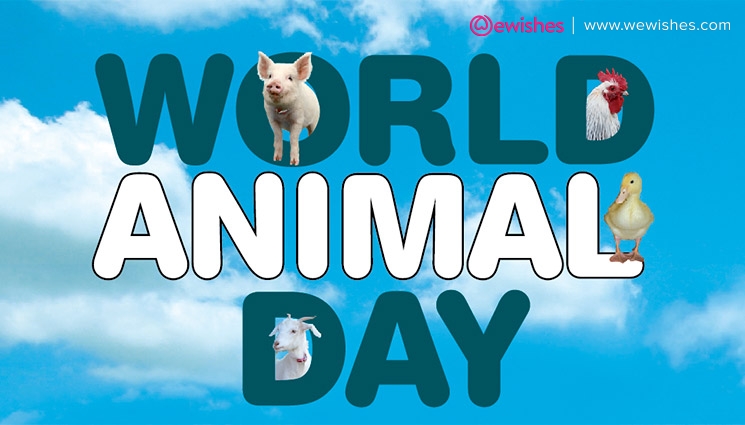 "A dog is the only thing on earth that loves you more than he loves they walked to."

www.wewishes.com
"People speak sometimes about the "bestial" cruelty of man, but that is terribly unjust and offensive to beasts, no animal could ever be so cruel as a man, so artfully, so artistically cruel."

www.wewishes.com
"I am fond of pigs. Dogs look up to us. Cats look down on us. Pigs treat us as equals.himself."

www.wewishes.com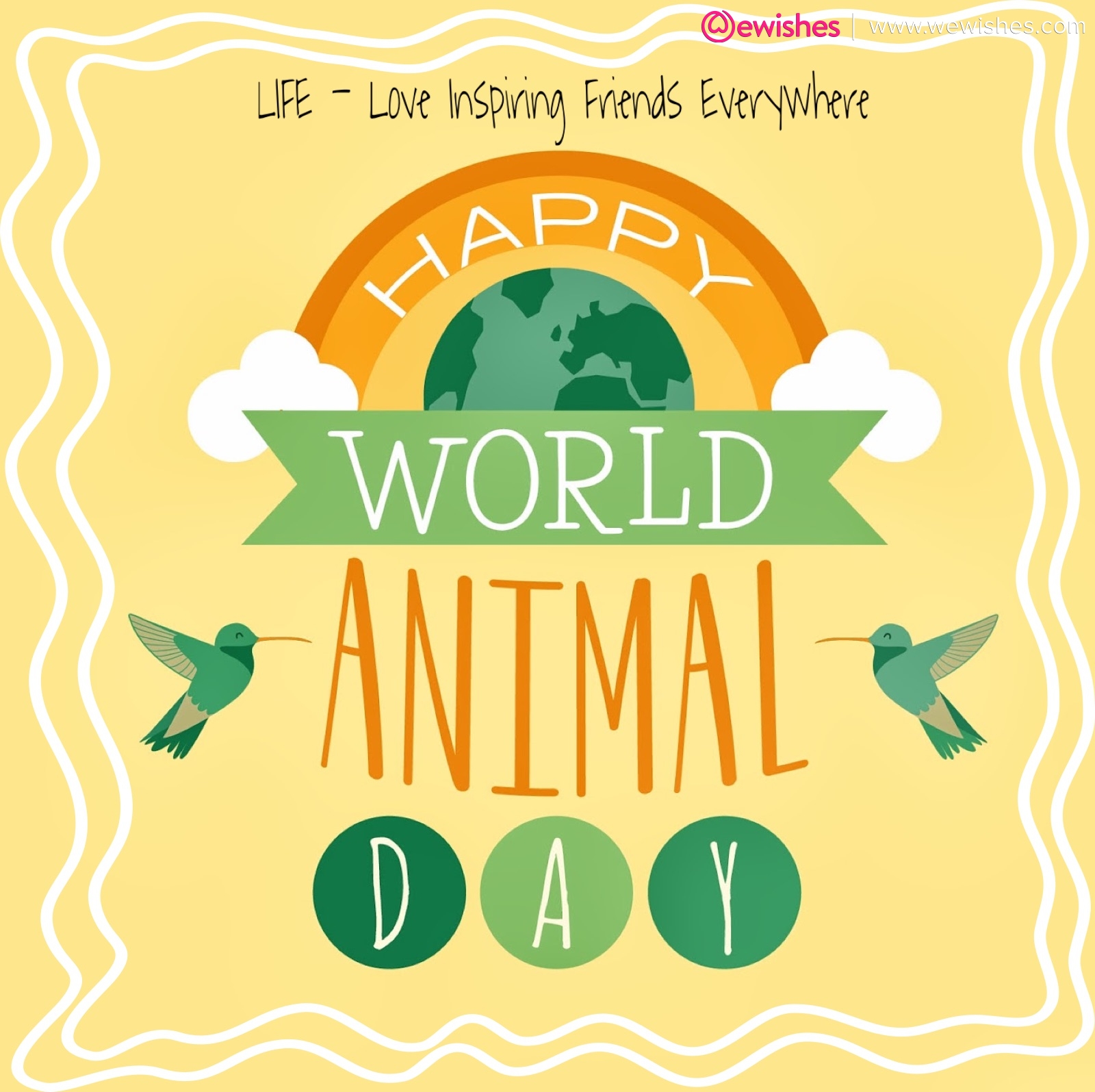 "I ask people why they have deer heads on their walls. They always say because it's such a beautiful animal. There you go. I think my mother is attractive, but I have photographs of her."

www.wewishes.com
"If animals could speak, the dog would be a blundering outspoken fellow; but the cat would have the rare grace of never saying a word too much."

www.wewishes.com
"Clearly, animals know more than we think, and think a great deal more than we know."

www.wewishes.com
"Animals are born who they are, accept it, and that is that. They live with greater peace than people do."

www.wewishes.com
"Besides love and sympathy, animals exhibit other qualities connected with the social instincts which in us would be called moral."

www.wewishes.com
"I think I could turn and live with the animals, they are so placid and self contained"

www.wewishes.com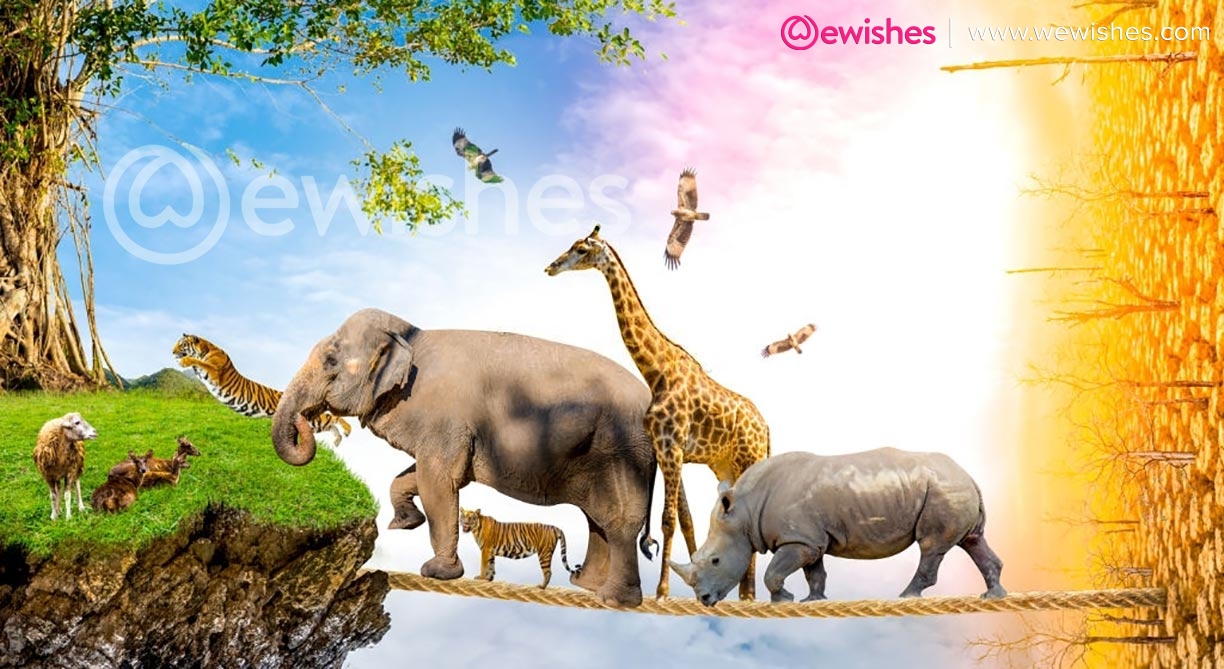 "Animals are the bridge between us and the beauty of all that is natural."

www.wewishes.com
"Until one has loved an animal, a part of one's soul remains unawakened."

www.wewishes.com
"A dog is the only thing on earth that will love you more than you love yourself"

www.wewishes.com
"The scientific name for an animal that doesn't either run from or fight its enemies is lunch."
An animal's eyes have the power to speak a great language."
Allow the power to flow through you. Don't try to capture it. You wish only to borrow it."

www.wewishes.com
The greatness of a nation and its moral progress can be judged by the way its animals are treated."

www.wewishes.com
"I don't believe in the concept of hell, but if I did I would think of it as filled with people who were cruel to animals."

www.wewishes.com
"Life is as dear to a mute creature as it is to man. Just as one wants happiness and fears pain, just as one wants to live and not die, so do other creatures"

www.wewishes.com
"Some people talk to animals. Not many listen though. That's the problem."
"He could tell by the way animals walked that they were keeping time to some kind of music. Maybe it was the song in their own hearts that"
World Animal Day Greetings and Wishes
"If animals could speak, the dog would be a blundering outspoken fellow; but the cat would have the rare grace of never saying a word too much."
"Our perfect companions never have fewer than four feet."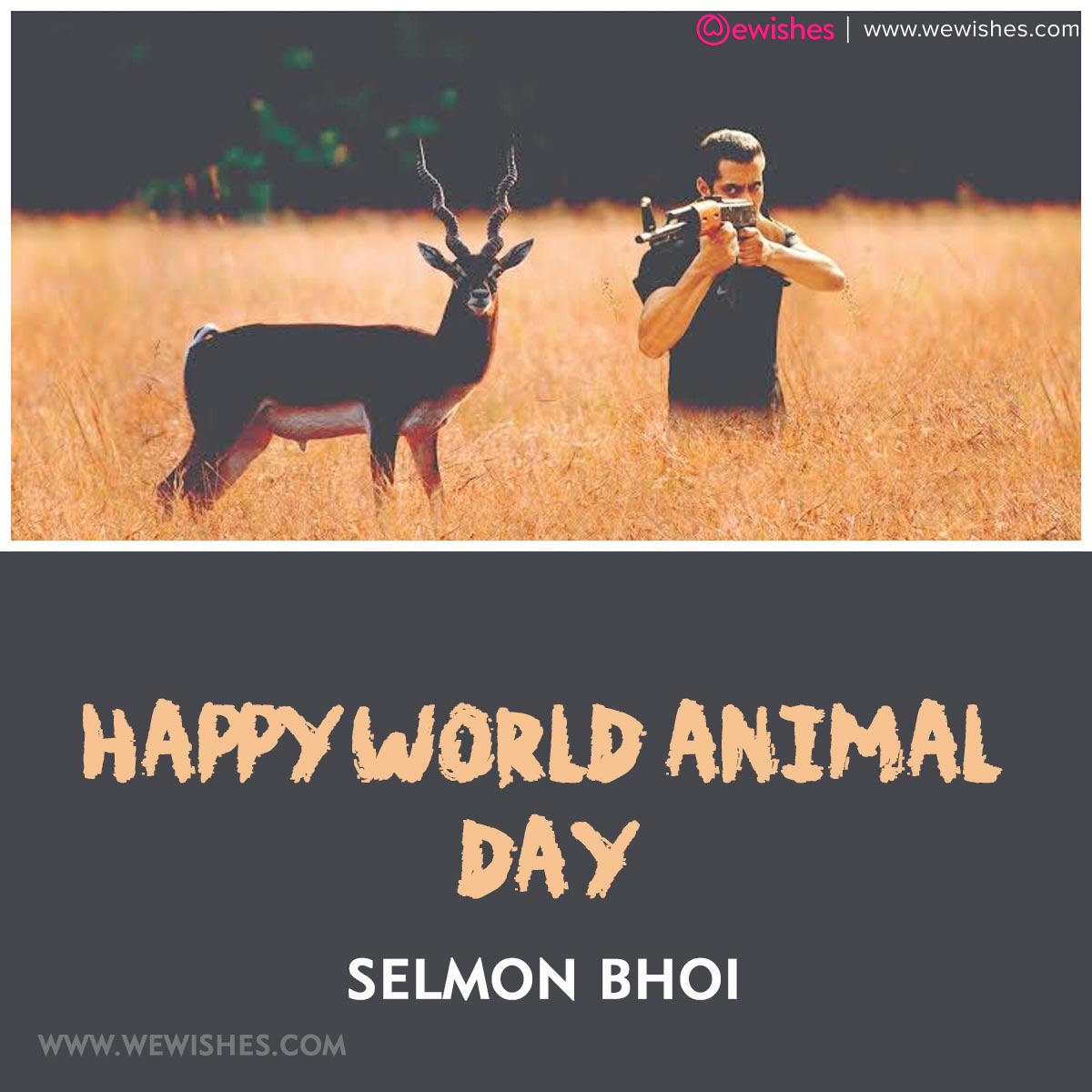 "Heaven goes by favor. If it went by merit, you would stay out and your dog would go in."
"You can judge a man's true character by the way he treats his fellow animals."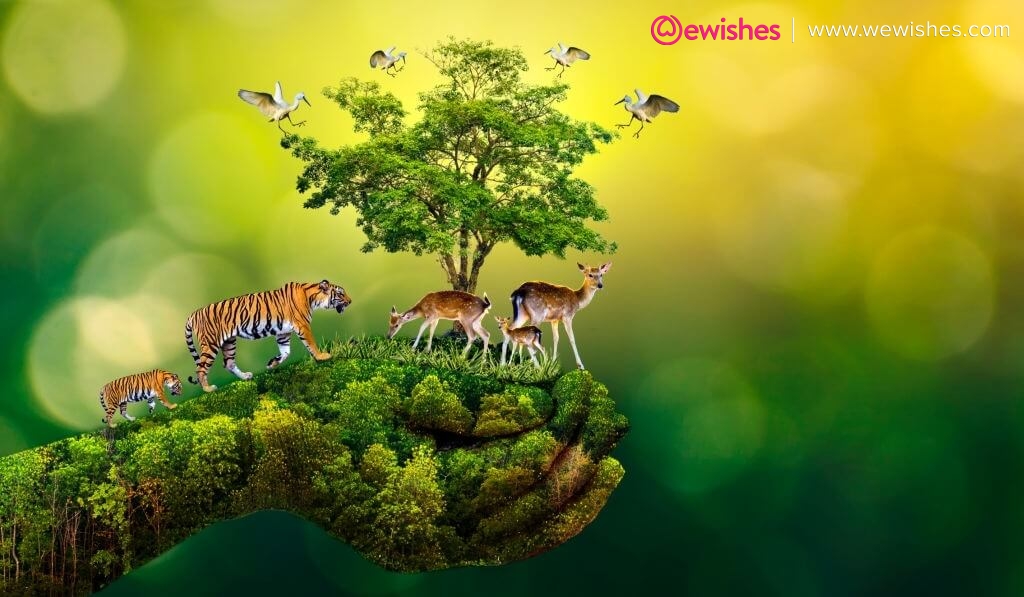 "If you pick up a starving dog and make him prosperous he will not bite you. This is the principal difference between a dog and man."
"The clearest way into the Universe is through a forest wilderness."
"The creatures outside looked from pig to man, and from man to pig, and from pig to man again; but already it was impossible to say which was which."
"Outside of a dog, a book is man's best friend. Inside of a dog it's too dark to read."
"Happiness is a warm puppy."
"Dogs never bite me. Just humans."
"Animals are my friends…and I don't eat my friends."
"Animals are such agreeable friends – they ask no questions, they pass no criticisms."
Cute World Animal Day Quotes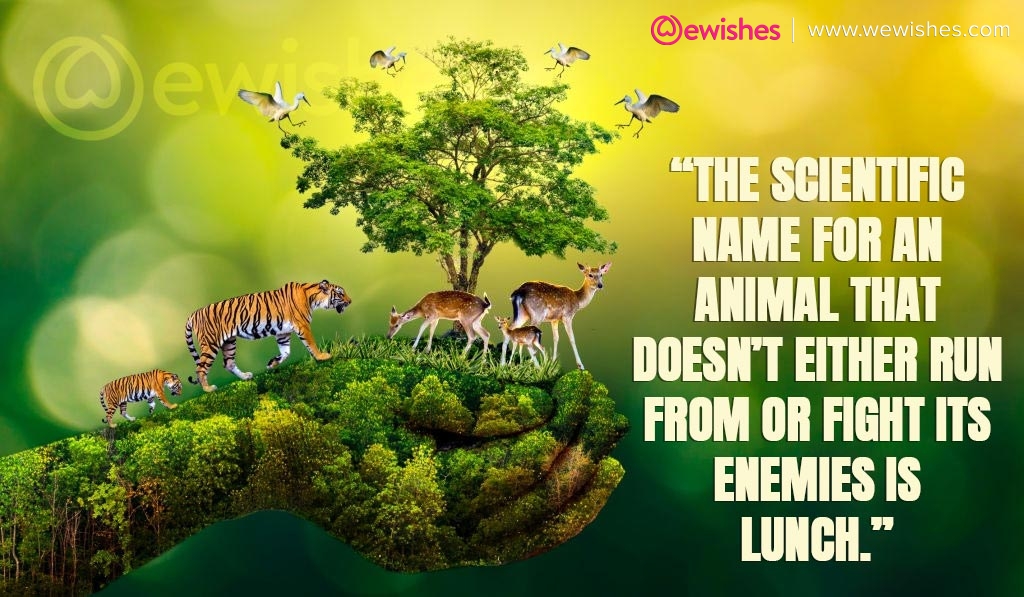 Poster on Endangered Animals with Slogan
"If they extinct, they are never going to come back."
"Let us save them before they are gone far away."
"Save animals today to save our tomorrow."
We are meant to c-exist we them in this happy world."
"Save animals because their extinction is a threat to our survival."
"Animals are the companions of humans and humans must save them."
"Let us not hurt them but let us love them and save them."
"We have lost many but not we must save all the animals we have."
---