Whether you forgot to buy someone a gift or you don't celebrate the holiday, finding places open on Christmas can be a struggle. Many stores close early on Christmas Eve and stay dark the next day, but there are a few exceptions.
Most pharmacies and convenience stores can usually help you out with the basics — or even last-minute gifts, like mugs from Starbucks or stocking stuffers from CVS. You might be out of luck if you're trying to find a supermarket though — only a few are open on Christmas. (See which ones will be open here.)
So if you can get your shopping done by Christmas Eve or earlier, we highly recommend it. Plus, you can always take advantage of Amazon Prime's perks, like same day delivery with Prime in select areas. Last year, Amazon Prime offered one-day shipping up until December 23 and offered same-day delivery until December 24.
But if you really need to pick something up on Christmas, just make sure to double check with your local store before leaving the house, as holiday hours can vary by location. Also keep in mind that the pharmacy counters inside stores may follow different hours.
Don't forget to check out GoodHousekeeping.com's Christmas 2019 guide.
---
These are the stores that are open on Christmas:
Acme: Need groceries? Acme is typically open on Christmas Day, however hours may vary depending on location.
Albertsons: Most stores stay open with reduced hours, usually 8 a.m. to 4 p.m.
Cumberland Farms: Most stores will be open from 7 a.m. to midnight, and in the past they offered free coffee and other hot beverages to all customers on Christmas morning.
CVS: Most CVS locations will be open from 8 a.m. to 9 p.m., even though many regularly stay open 24/7. Call ahead for pharmacy hours.
Family Dollar: These stores usually remain open on Christmas, but certain locations operate on reduced hours.
QuickChek: QuickChek stores are typically open on most holidays, but with reduced hours.
Rite Aid: Many locations will be open on Christmas, and some even continue to operate 24/7. Call ahead for pharmacy hours.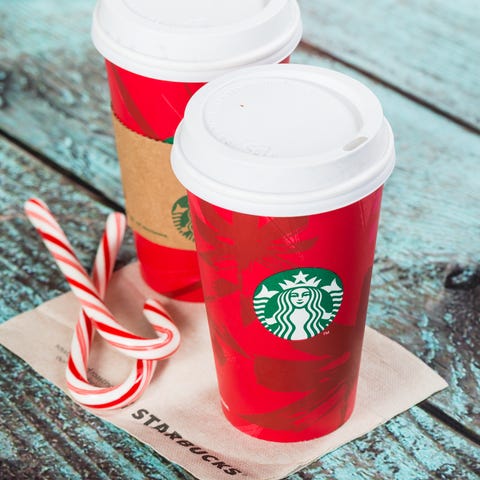 leekrisGetty Images
Walgreens: Walgreens stores that regularly operate 24/7 will be open on Christmas, and most other locations will have reduced hours, typically from 8 a.m. to 6 p.m. Call ahead for pharmacy hours.
Wawa: Most Wawa locations are open normal hours (usually 24/7) on all holidays.
7-Eleven: Your go-to convenience store remains open on Christmas, and most locations stay open all day and all night long.
Movie theaters: Most theaters offer showings on Christmas, so you can fill up a couple hours of your day with a new blockbuster. (Find out what will be playing on Christmas day here.)
Some stores that are closed on Christmas:
Most grocery stores, malls, and other retail stores close up shop for the holiday, including:
ALDI
Burlington
Costco
Michaels
Publix
Stop & Shop
Target
The Home Depot
Walmart
Whole Foods
---