Subhas Chandra Bose, populary known as Netaji, was born on 23 January in 1897 in Odisha. He was a prominent revolutionary in India's independence movement. His patriotism made him a hero among the Indian people.
Netaji was mostly known for his military prowess and his inclination towards socialist policies. He was also the leader of the Indian National Army, which was operated by him from abroad against Western dominance during World War II. Today, on 23 January, Subhas Chandra Bose Jayanti is celebrated all around the country on the occasion of his birth anniversary. To honour his contribution and his teachings, here are some quotes, wishes, greetings and images on Subhas Chandra Bose Jayanti.
[adace-ad id="15457″]
Subhash Chandra Bose Jayanti 2023 Wishes and Quotes
Reality is, after all, too big for our frail understanding to fully comprehend. Nevertheless, we have to build our life on the theory which contains the maximum truth.
Life loses half its interest if there is no struggle — if there are no risks to be taken.
[adace-ad id="15457″]
Not matter who among us will live to see India free, It's enough that India shall be free and we shall give our all to make her free.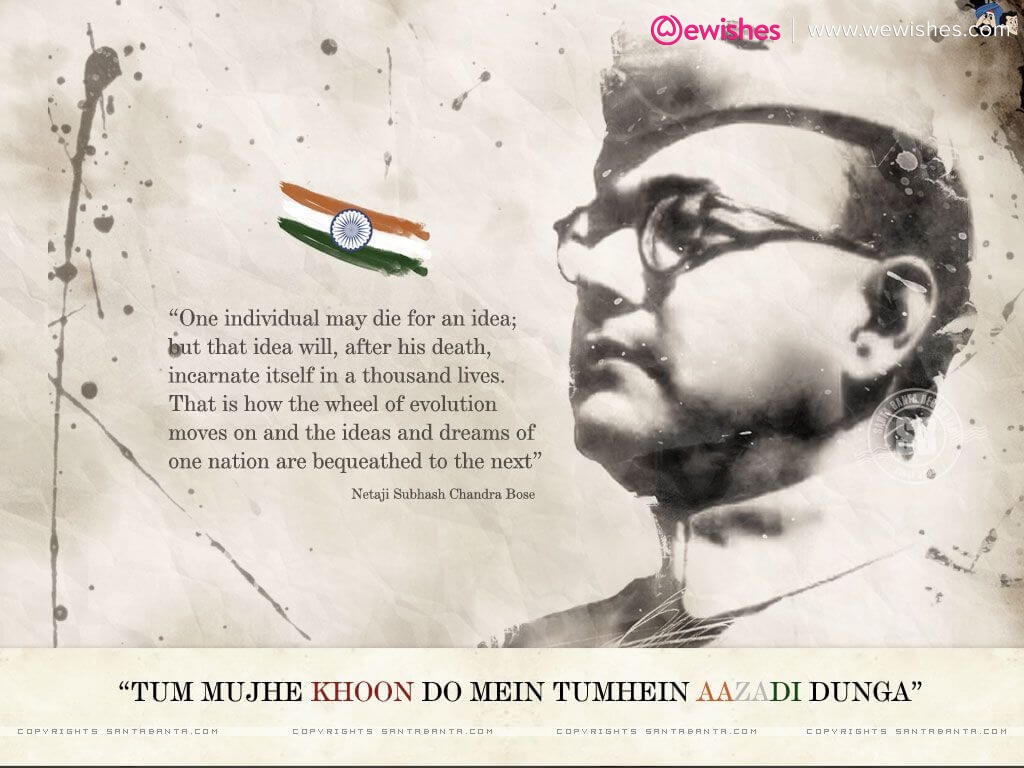 Men, money, and material cannot by themselves bring victory or freedom. We must have the motive-power that will inspire us to brave deeds and heroic exploits.
[adace-ad id="15457″]
India is calling. Blood is calling to blood. Get up, we have no time to lose.
Forget not that the grossest crime is to compromise with injustice and wrong. Remember the eternal law: You must give if you want to get.
No real change in history can be achieved by discussions.
It is our duty to pay for our liberty with our own blood.
[adace-ad id="15457″]
An army that has no tradition of courage, fearlessness and invincibility cannot hold its own in a struggle with a powerful enemy.
---