The office environment is what we miss the most amidst all the pandemic changes. It is a second home for any office going person as they spend the maximum time of their day in offices. Starting the day with getting packed into tiny elevators, the hustle and bustle on the computers, adjusting in our box cabins, office politics, exchanging tiffin with colleagues during lunch hours, urgent meetings, and last winding up at the ticking of the clock when it is time to go home.
The Covid-19 brought an end to our old office lives and we ushered in a new age of public health awareness, sanitation and socialdistancing at work. Remote working is the new normal and it is here to stay for a long time even after Covid-19 is gone. The employees are getting acquainted with the new culture. Just to be as a team and have the same feeling of togetherness of working towards the same goal, the companies should celebrate small or big milestones of their employees, especially birthdays.
Here are some special inspirations for celebrating office birthday parties while maintaining social distancing
Make a Customized Video/ Group Greetings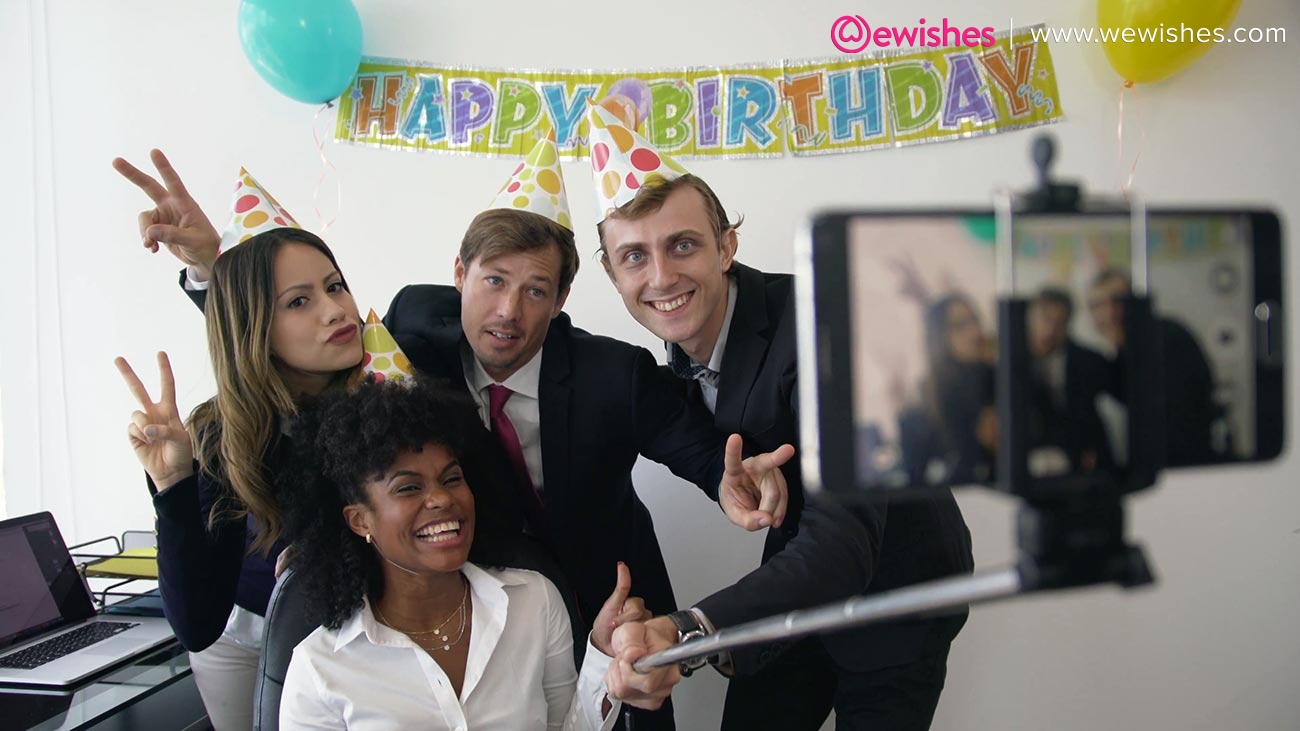 Get all your teammates to film a video message. Later you can combine all the videos together edit and send it to the birthday person. One can also design a e-birthday card and get in signed by all via sharing links and then emailing the birthday wishes.
Surprise With a Dessert / Online Gift
With social distancing, bakers and confectionary have upgraded their online services with home delivery services. Take the celebration to a whole new level with the sweet treat. There are lot of options available from cakes, chocolates, cake in a jar, cookies or even a favourite mithai, will work wonders to make a sweet memorable birthday.
Colleagues can contribute and send a souvenir, a perfect way to pass the message that we all miss each other.
Arrange For A Tarot Card Reading Or Astrology Sessions
We as a company or asemployees are always concerned about our future prospects. A birthday can be celebrated by arrangingan online session with a certified tarot card reader or an astrologist for answering all the related topics of how to approach the opportunities and obstacles in front of you. Giving you and your teammatesthe closest chance to dig deeper into your hopes and dreams.
Play Virtual Games
Virtual party games are the perfect way to add laughter and a hint of competitive fun to the birthday event.One can keep it simple byarranging classic games like dumb charades, housie, quiz, Pictionary and many more, these fun games are sure to get people smiling.
Set Up a Netflix Party
While you may previously have reserved Netflix for watching alone. Netflix Party has come along just in time to get us through quarantine. Available through Chrome browsers, it's an extension that allows you and your teammates to simultaneously watch the same TV show or movie, by synchronising playback and adding a group chat for you to discuss it while you watch.You can create your very own slumber party to catch up for virtual birthday celebrations with your office colleagues. Just grab your popcorn and settle in.
Zoom Party with Decorations
A birthday is incomplete without giving party effects. One can arrange a zoom call birthday party with all participants' havinglittle touch of birthday decoration supplies in the background with balloons, strings, birthday caps giving a kids birthday party feel.With drinks in your hands can raise toast for the birthday person and sing their favourite birthday song. Dressed in a particular theme can give this virtualparty amore than real look.
Talent Show
As teammates we all know each other by our professional skills. But with a this virtual celebration,a video chat talent show is a great way to get everyone's creative juices flowing and hidden talents out. One can show any talent singing, dancing, some painting, poems, playing a instrument, story telling, mimicry may be even some poor jokes. This is the best time to create connections in a fun way.
A Slide Show
Create a meaningful experience by playing a slide show at the virtual celebration. Slide shows are an awesome way to capture all the fun and excitement of your gang. Everyone can create their own presentations. One can make all the collection of the images, videos taken during office hours, can be a meeting, working on a project, farewell or welcome parties, staff picnics, and get-togethers. Convert your small screen into a power point party with a slide show adding quotes, gifs, music, animations, and special effects and enjoy this journey together.It will sure turn into a blockbuster movie.
Arrange For a Group Workout
The lockdown has made us like potatoes glued to our laptops or desk, there is no reason of going out so no physical activity, a virtual workout with your office buddies a good option for celebrating your birthday in a healthy manner. Maybe once you start on your birthday eventually it can turn out into a good habit. This will boost your motivation and have some sporty fun on your birthday. This can be aa type of indoor sports birthday celebration idea can you all can challenge each other about who is still fit.
One can arrange for an online trainer. Since workouts now days are enjoyable no boring exercises, with options like zoomba, aerobics, it can be enjoyable and good trainers are available online you can add this special activity to your party list.
Bring Families Together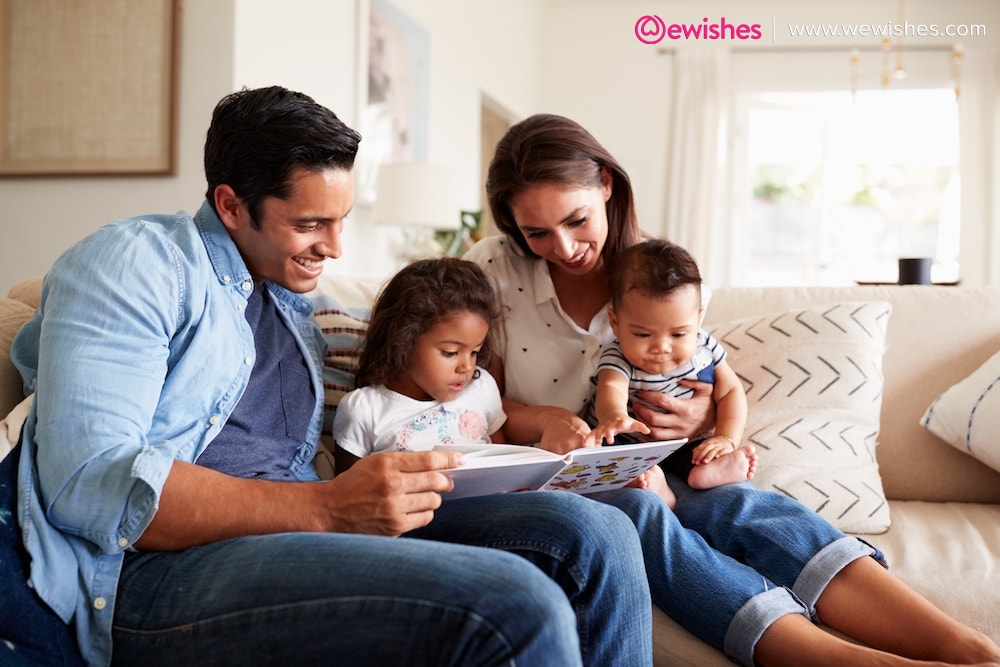 We know our colleagues, but never got a chance to see their family and your family never metwith people you work with.So this birthday, with anonline zoom party, all can introduce their families to each other, making it a huge reunion. The generations old and new come together and it is best way to reconnect, getting blessings from the elders brings in lot of positivity. So give your family a spotlight on your birthday and expand your circle of strength and love.
We hope our list of office birthday celebration ideas maintaining social distancesparks your imagination and encourages everyone to celebrate. As you can see, there are still many ways to make that special person feel like a queen or king for the day, even during a pandemic.
---