At the age of nine, children are no longer babies and are more social. They have their own mind and lean towards particular likes and interests. Some are drawn towards creativity, like drawing, sewing, designing, crafting, painting, while others want to enjoy life outdoors. Whatever the case, for the best ideas, perfect gifts for 9-year-old boys, check out this list. Keep in mind your child's skills and passion.
An Art Set
Do you think your child is interested in art? Bring out the nine-year Old's creative side by buying an art set comprising a variety of tools. With markers, crayons clips, colored pencils, watercolor tubes, paintbrush, sharpener, pencil, and much more at his disposal, he'll create unique art. Surprise him with this cool gift on his birthday and help him embrace his talent and skills. If not interested in generic art sets, upgrade to acrylic paints and develop more grown-up paints.
Brain Teasers
Quiz kits are often fun for kids. Does your kid love to solve puzzles? Consider buying a Brainteaser book. Here's why; they are not boring, improve concentration, they help boost memory power, and brain activity. It is suitable for your nine-year-old because it will help improve her memory by sharpening her mind.
Solar system fairy Lights
Not only are they a beautiful thing to look at, but they also trigger imagination and reasoning. A classic world globe is a useful Geography learning tool that can be fun to play too. It features a LED light that illuminates countless constellations when switched on. It is something that your child will love, spinning it around to reveal more objects in the solar system.
Musical Instrument
Some kids are more drawn to music. You can get these instruments at smaller sizes, specially designed for children. A good example is an acoustic guitar, Ukulele, or a small piano. Some come with step-by-step tutorials, so you won't have to buy lessons. Your child will be introduced to the musical word by learning the basics of playing an instrument. Prominent musicians that have made it big like Alicia Keys attest to learning to play musical instruments when barely 10.
A Sleeping bag
At 9, kids have forged friendships and probably go for sleepovers or camping. A sleeping bag is something that will be useful to them for years to come. When buying one, check for features such as comfortability, weight, warmth, and if it's easy to pack.
Local Museums Membership
Kids are often amazed by Mother Nature and are fascinated by animals and the wild. It is such an exciting gift for 9-year-old boys and presents a great learning opportunity. Also consider membership to other local institutions, zoos or botanical gardens. Don't let your child miss out on special exhibits in your local museums.
A Beginners Sewing machine
It is a perfect gift for kids interested in fashion and design and will help horn sewing skills. Available at moderate prices. Test skills by stitching on different types of fabrics, at different speeds, or use other features that allow adjusting needle position. Using it will make a child comfortable with the sewing machine. It's a step towards letting them do stuff for themselves. If there is in the family with sewing skills, the better; if not, find out if your local store offers lessons.
A Bakeware
If your child loves playing chef, purchasing a complete bakery set is a great idea. Some cake decorating sets come with molds for use as the dough. Another option is to get a cookies baking kit to experiment with various shapes and types. They'll also learn how o decorate it and is more fun when the child bakes with friends or competes.
A Phone
With the current digital world, a nine-year-old can surely handle a phone, especially if the child is the independent type. However, ensure that it doesn't' have unlimited internet access or an addictive screen. Get a safe, kid-friendly phone that your child will love. Use your phone for communication purposes through messages and also track location via GPS.
Kindle Paperwhite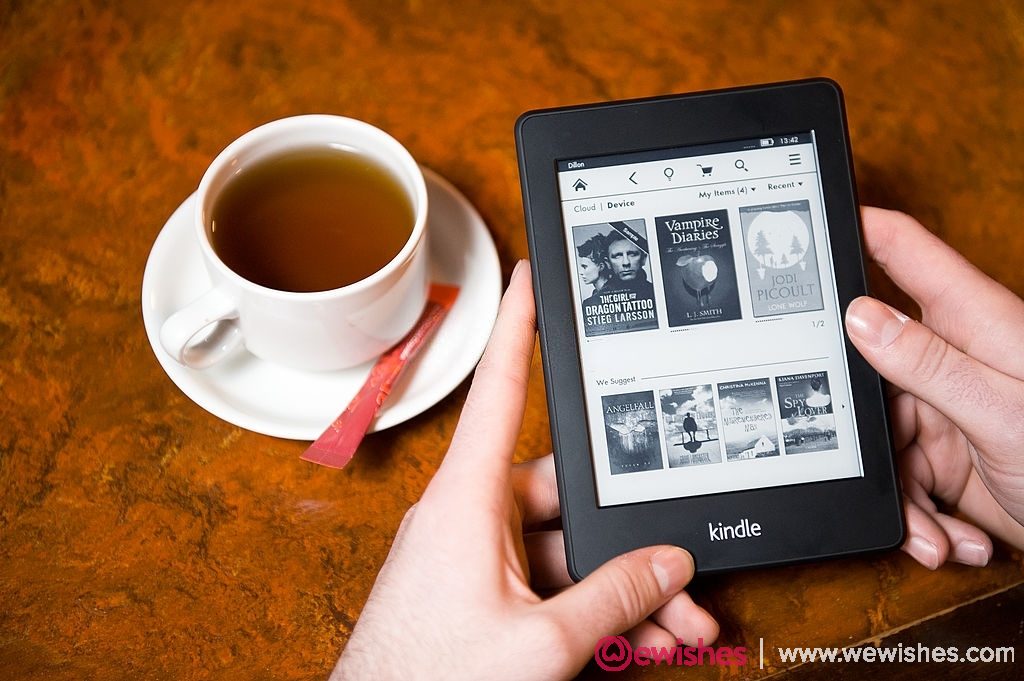 Children who are nine years old begin to read fiction or non-fiction independently. Their level of Grammar has improved, and they can understand or formulate long sentences. The new Kindle Paper white is small and portable and allows kids to read their favorite stories anywhere. It's a gift that they'll look forward to using all the time.
Conclusion:
Overall, age shouldn't be a significant restriction when shopping for a birthday or Christmas gift for a kid. Even though children of the same age bracket display similar skills and abilities, it differs from child to child. If your kid is a little advanced and can read books or solve puzzles, get a suitable gift in line with her capabilities. The above best gifts for 9-year-old boys can help your little one become knowledgeable, adapt new skills, improve memory, and socialize.